LLB in
Bachelor - Law
INTI International University & Colleges, Malaysia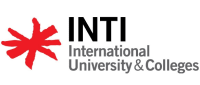 Scholarships
Explore scholarship opportunities to help fund your studies
Introduction
The art of winning your case in court is much more than just persuasive reasoning or arguing. It requires attention to every single detail, analytical thinking and seeing beyond the problem. More than the adrenaline, you'll learn that studying Law sharpens your ability to analyze, negotiate and communicate with people from all walks of life. These are invaluable skills, not just in the legal line, but also in a myriad of other fields.
Consequently, many Law graduates have found career success in business, the arts, science, education, and the public sector. Whichever industry you finally choose, you will always enjoy the distinct advantage of being an INTI Law graduate.
World-class collaboration universities
Our UK partner university law degrees are recognized by the Bar Standards Board in the UK as well as the Legal Profession Qualifying Board of Malaysia which conducts the Certificate in Legal Practice (CLP) examination. Among our prestigious partner universities are the University of Manchester, the University of Leeds, the University of Liverpool, Cardiff University, and more.
High academic standards
INTI's UK Degree Transfer Programme (Law) is subject to the strict quality control of syllabus and assessment by the University of Leeds, a reputable university in the UK. INTI lecturers are highly professional and dedicated to strong academic and industry backgrounds.
Focus on developing outstanding individuals
With innovative learning comes excellent results. Many of our students graduate with First Class and Upper Second Class degrees at various partner UK universities. In 2012 alone, two students achieved an overall First Class at the University of Liverpool and one student achieved a First Class at the University of Leeds.
Comprehensive learning and training
You will be involved in moots, client conferencing and debates, publication of the Law Rivista, interactive seminars and practical case studies as part of setting the foundation for your legal career. In addition, there will be practical training at a law firm, legal aid center or corporate legal department, bi-annual legal workshops and guest lectures conducted by industry and partner university representatives to help you gain a competitive edge in the legal profession.
Programmes Offered
UK Degree Transfer Programme (Law)
Similar Courses
LLM Legal Practice (SQE1&2) - Full-time

London, United Kingdom
Birmingham, United Kingdom

+ 13 more

LLM Legal Practice (SQE1&2) - Part-time day

London, United Kingdom
Birmingham, United Kingdom

+ 10 more

LLM Legal Practice (SQE1&2) - Part-time evening

London, United Kingdom
Manchester, United Kingdom