LLM in
LLM in International and Comparative Law
Indiana University Robert H. McKinney School of Law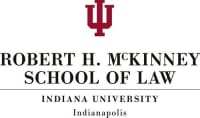 Introduction
The IU McKinney Masters of Law (LL.M.) program has several missions
to give currently practicing U.S. lawyers a place to hone their skills and deepen their knowledge base on a specific subject.
to help licensed lawyers from other countries get to know American law in preparation for passing the Bar in the United States.
to provide a focused curriculum for legal scholars who are interested in advancing their knowledge in a specific area of law in order to prepare for the S.J.D./Ph.D. in law and an academic career.
LL.M. courses are taught by Judges, Justices, and an Attorney General
Our Master of Laws students come from around the world to study with the best our state has to offer. Courses for the LL.M. program have recently been taught by:
Justice Steven David, '82, Indiana Supreme Court
Justice Robert D. Rucker, Indiana Supreme Court
Judge John G. Baker, Indiana Court of Appeals (former Chief Judge)
Greg Zoeller, Indiana Attorney General
As an LL.M. student, you'll complete a 24-credit program. If you attend on a full-time basis, you can complete your degree in a single year. Foreign students, note that to satisfy visa regulations, you must finish within eighteen months.
However, if you are a domestic student, you have up to three academic years to complete the degree requirements, and can take classes on a part-time or evening basis.
Admissions
Eligibility Requirements
To gain admission to the LL.M. program at the law school, you must demonstrate a combination of academic achievement, professional accomplishment, and English language competency (although work experience is not required). In addition, you must satisfy one of the following education requirements:
Hold a J.D. from an ABA-accredited law school in the U.S.
Hold a first degree in law or comparable from a university outside of the U.S.
Prove that you are licensed to practice outside the U.S. (foreign applicants only)
Language Requirements
If English is not your first language, you must provide proof of language proficiency by:
Earning a composite iBT TOEFL score of at least 81, or a composite IELTS score of at least 6.5
An official transcript showing satisfactory completion of Level 7, Advanced & Academic English at the Program for Intensive English (PIE) at IUPUI
Successfully completing Intensive English Master Level 112 at any ELS Language Center in the United States
Earning a "First Grade" on the national Japanese English Proficiency STEP Exam
Having earned a baccalaureate or graduate degree from a college or university in a country designated by the Office of International Affairs as predominantly English-speaking
Qualifying language scores must be less than two years old at the time of application.
Curriculum
The program includes
Area-specific coursework with a wide range of elective options
Externships, clinical courses, or pro bono legal service and optional practical training (OPT) opportunities
A research component and Master's thesis (optional for the American Law for Foreign Lawyers track)
Advanced English as a Second Language (ESL) instruction (the law school will provide a 50% scholarship for these courses if required)
The opportunity to publish your thesis, if in a thesis track, on the ScholarWorks network at Indiana University. This network makes your research available to lawyers and legal scholars worldwide.
International and Comparative Law track
The International and Comparative Law track offers U.S. and foreign law graduates and lawyers opportunities to:
Gain practical and theoretical knowledge in selected areas of international and comparative law, with an emphasis on international business and commercial law
Learn the skills of legal research, analysis, and communication essential to understanding and applying international law and succeeding as a professional in this area
Earn a degree that can help you obtain appointments in commercial law firms, governmental and nongovernmental agencies, as well as academic institutions in the United States and abroad
Build an international network of professional contacts
Curriculum
Required courses for international students (6 credits required)
Contract Law for LL.M. Students (2 credits) or Tort Law for LL.M. Students (2 credits)
Introduction to the American Legal System (2 credits)
Legal Research for LL.M. Students (1 credit)
LL.M. Legal Writing & Analysis I (1 credit)
Recommended courses for international students
Contract Drafting for LL.M. Students (2 credits)
LL.M. Legal Writing and Analysis II (1 credit)
U.S. Constitutional Law for LL.M. Students (2 credits)
International and Comparative Law courses (12 credits required)
Students in the ICL program will create a customized program of study from the list of approved courses below. Special topics and additional course offerings focusing on themes in international and comparative law may also count toward the requirement with advisor consent.
Comparative Law (2 or 3 credits)
European Union Law: Doing Business (2 or 3 credits)
European Union Law: Foundations (2 or 3 credits)
European Union Law: Moot Court (2 or 3 credits)
Immigration Law and Procedure (2 or 3 credits)
International and Comparative Family Law (2 or 3 credits)
International Business Transactions (2 or 3 credits)
International Commercial Arbitration (2 or 3 credits)
International Criminal Law (2 or 3 credits)
International Human Rights Law (2 or 3 credits)
International Intellectual Property Law (2 or 3 credits)
International Investment Law (3 credits)
International Law (3 credits)
International Trade Law (2 credits)
Seminar in International Legal Transactions (2 credits)
World Trade Organization Law (3 credits)
LL.M. Thesis
Online options
IU McKinney offers a substantial and increasing online course catalog, with most courses open to students in the LL.M. degree program. LL.M. students may earn nearly 50% of their required credit hours online (up to 11 credit hours). These courses are built, and taught, with the same attention to excellence in law school pedagogy that students enjoy in live classes.