LLM in
LLM in General Law
Kingston University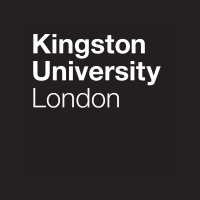 Introduction
Why choose this course?
This is a General LLM. The core module is Research and Dissertation, and there is a wide range of elective modules to choose from.
This flexible programme of study offers modules which are relevant to the current legal environment. You will learn how to apply the law successfully to complex situations, as well as develop research and investigative skills, and a critical and research-oriented approach to a range of chosen legal areas.
The Department of Law has a team of highly skilled academics, some of whom combine teaching with legal practice. This helps to ensure that the courses are constantly refreshed with the latest industry thinking and practice, and provides you with the opportunity to mix with people who can provide hands-on experience and insight into their area of legal work.
Reasons to choose Kingston University
The academic team includes National Teaching Award winners, fellows from the Higher Education Academy, and staff who combine teaching with legal practice, research and scholarship.
Studies are enhanced by legal events and guest lectures, covering legal aspects of areas such as technology, employment, and climate change.
This course has a strong focus on employability, equipping students with the specialist knowledge and expertise to succeed in the legal profession, as well as other careers and professions.
Curriculum
What you will study
The General Law LLM allows you to tailor your programme to your interests and career goals, with no named specialisation. Students will:
undertake a core dissertation in an area of their choice, subject to the availability of an appropriate supervisor
choose four modules from a range of any of the optional modules. This ensures your degree is transferable to any career path upon completion.
You can choose to take the full-time programme (one year) or the part-time one (two years).
Core module
Core module
Legal Research and Dissertation
Elective modules
Elective modules (choose 4)
Alternative Dispute Resolution
Arbitration
Company Law
Employment Law
Evidence and Arbitral Awards
Law of International Trade
Energy and Climate Change Law
Labour Law in the Global Economy
Please note
Optional modules only run if there is enough demand. If we have an insufficient number of students interested in an optional module, that module will not be offered for this course.
Career Opportunities
After you graduate
Your LLM in General Law is a demonstration of your skills, determination and expertise.
For practising legal professionals, an LLM will help you improve and focus your career towards the areas that interest you most. You will expand the scope of your knowledge and use your dissertation as an opportunity to carry out independent research in any area that interests you.
Many of the graduates from this course go on to complete their solicitor or barrister training or join graduate schemes in a range of areas including procurement and contracts; in-house legal advice or compliance.
Our LLM graduates have gone on to work for law firms, private businesses, government, NGOs and charitable organisations. They work in a breadth of roles with job titles including an assistant solicitor, barrister, paralegal, partner, lawyer, legal advisor, judge, consultant, policy compliance manager, general counsel, company secretary and senior associate.
Regional and global companies that our graduates work for include Norton Rose Fulbright, GlaxoSmithKline (GSK), Blaser Mills Solicitors, Campbell Johnston Clark, Fluor, Nabarro, Guile Nicholas Solicitors, Adams and Remers, Crown Court Worcester, Carter Bells, Adler Fitzpatrick Solicitors LLP, Surrey Law Society; Government Legal Services, Russell Cooke Solicitors, FPG Solicitors, Rose & Rose and IBM.