Juris Doctor in
Juris Doctor / JD program
Massachusetts School of Law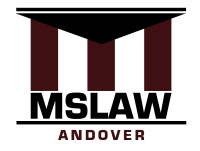 Scholarships
Explore scholarship opportunities to help fund your studies
Introduction
Juris Doctor
The Massachusetts School of Law provides a high quality, practical and affordable legal education. Rolling admissions are offered and LSAT is not required. Massachusetts School of Law offers the lowest tuition compared to any law school in New England.
Program Description:
A Juris Doctor degree is not just a professional degree in law. Obtaining a JD degree is the foundation that will open a world of opportunities in the world of law, business, and countless other professions. At Massachusetts School of Law, you have the option to focus your Juris Doctor in various aspects of law, such as business, civil rights, criminal, international, personal injury, and more.
Should You Earn Your JD Degree and Become a Lawyer?
Do you enjoy speaking with people about issues and affairs affecting them?
Do you have the ability to empathize, yet think critically?
Can you clearly articulate your arguments in a written or verbal manner?
Do you enjoy reading and writing?
If yes, follow your passion and earn a Juris Doctor degree at Massachusetts School of Law. A JD degree will establish a career route that meets your goals intellectually, financially and emotionally. Massachusetts School of Law at Andover is there every step of the way to guide you through your customizable JD degree program with an affordable tuition, and a personalized approach to the admissions process.
Flexible Day/Eve Programs:
Massachusetts School of Law at Andover offers:
A three-year, full-time program of study
A four-year, part-time program
Full-time students take fifteen credits per semester, while part-time students take eleven to twelve credits per semester. MSLAW offers both day and evening programs, and two summer sessions which allow students to accelerate either program.
Program Requirements:
Massachusetts School of Law at Andover is unique because it does not use or place value on the traditional LSAT test used by other law schools to determine a potential law student's aptitude to succeed in law school. Instead, MSLAW uses its own personal interview and essay test to make this determination. Specifically, MSLAW utilizes several factors to determine a potential student's aptitude:
Undergraduate and/or graduate grades
Employment and life experience
Three letters of recommendation
A personal interview