LLB in
LLB in Law
Queen's University Belfast - Faculty of Arts, Humanities and Social Sciences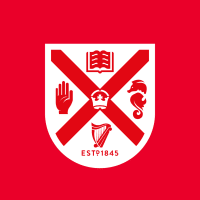 Introduction
Law looks at the relationships, interactions and transactions between individuals, government and state at a local, regional, national and international level. With a broad focus and application, the law degree encompasses private and public law alongside wider socio-legal perspectives. You will study key aspects of the law and develop a wide range of transferable skills relevant to your future career trajectory. Our links with the professions, the wide range of additional opportunities within the school and the development of a highly nuanced skill set helps to create highly sought-after graduates.
Professional Accreditations
The degree offers students the opportunity to study the modules required for the academic stage of legal qualification. In addition, students are offered the opportunity to explore their interests in the final year with modules offered that allow them to specialise in a particular area or simply receive a more rounded sense of what 'Law' is. Many of these modules consider the law and law-like interactions on a local, national and international level.
Internationally Renowned Experts
Students in the School of Law are taught by world-leading experts in the areas of Law, Human Rights, Criminology and Socio-Legal Studies. Our staff have close research links with the professions, government and Civil Society.
Student Experience
Students can join a number of student-led initiatives within the school, including the Law Society, the Alternative Dispute Resolution Society, the Women in Law group and the Street Law project. Other initiatives include the Global Skills Project, LawPod, Queen's Student Law Journal, Lawyers without Borders, the student magazine 'The Verdict' and the Mooting Society.
Curriculum
Learning and Teaching
The Law School at Queen's is ranked as one of the top schools in the UK and Ireland. Teaching quality within the School was judged to be 'excellent', and our research was awarded a 5B (excellent) by the UK Higher Education Funding Bodies. There are over 800 undergraduate students enrolled in the School, 190 postgraduates, 70 PhD students and almost 50 members of academic staff. You will be taught by scholars from all over the world, many of whom have international reputations in their fields and all are committed teachers and researchers. Students will also have access to an excellent law section in the new library and extensive IT facilities. In addition, the School has active relationships with universities in China, North America and throughout Europe, through which opportunities for study abroad and staff exchanges are fostered.
The School operates a proactive system of student support. Advisers of Studies are allocated to each degree programme and tasked to guide and support you throughout your time with us, together with the School's experienced and helpful administrative staff. In addition, students are allocated a Personal Tutor for their time in School. We place considerable emphasis on facilitating good communication between staff and students. To this end, a Student Voice Committee, comprised of elected student representatives, the Director of Education, LLB Programme Director and other members of academic staff, meets at regular intervals throughout the academic year. This Committee provides students with a forum in which to raise matters of concern to them and also enables the School to keep students informed about matters affecting the School and wider university.
At Queen's, we aim to deliver a high-quality learning environment that embeds intellectual curiosity, innovation and best practices in learning, teaching and student support to enable students to achieve their full academic potential.
In the LLB programmes, we do this by providing a range of learning experiences which enables our students to engage with subject experts, develop attributes and perspectives that will equip them for life and work in a global society and make use of innovative technologies and a world-class library that enhances their development as independent, life-long learners. Examples of the opportunities provided for learning in this course are:
E-Learning technologies
Information associated with lectures and assignments is communicated via a Virtual Learning Environment (VLE) called Canvas. A range of e-learning experiences are also embedded in the degree through, for example, interactive group workshops in a flexible learning space; use of MS Teams; podcasts and interactive web-based learning activities; opportunities to use IT programmes associated with design in project-based work etc.
Lectures
Provide information about topics as a starting point for further self-directed private study/reading. Lectures also provide opportunities to ask questions and gain some feedback and advice on assessments (normally delivered in large groups to all year group peers).
Personal Tutor
Undergraduates are allocated a Personal Tutor during their time in School. Tutors meet with their students on several occasions during the year to support their academic development.
Self-directed study
This is an essential part of life as a Queen's Law student when important private reading and research, engagement with e-learning resources, reflection on feedback to date and assignment research and preparation work is carried out.
Seminars/tutorials
Significant amounts of teaching are carried out in small groups (typically 10-20 students). These provide an opportunity for students to engage with academic staff who have specialist knowledge of the topic, to ask questions of them and to assess their own progress and understanding with the support of peers. Students should also expect to make presentations and other contributions to these groups.
Supervised projects
In the final year, Single Honours students may carry out a significant piece of research on a chosen topic. They will receive support from a supervisor who will guide them in terms of how to carry out the research and provide feedback.
Work placements
In conjunction with the Careers, Employability and Skills Department, there are opportunities for a number of summer internships. These provide significant learning and employability enhancement opportunities.
Rankings
Law at QUB is ranked 18th in the UK in Complete University Guide 2021. Law was ranked 5th in the UK for Career Prospects in the Times Good University Guide 2021.
Career Opportunities
Global Opportunities
You will have the opportunity to take part in overseas exchanges with partner universities in Europe, North America and China.
There are opportunities to study or work abroad, supported by schemes such as Erasmus and Study USA. This can significantly enhance the employability of students and the global opportunities open to them.
Industry Links
Law students have the unique opportunity of working with industry leaders through commercial awareness events and other negotiation exercises that offer insight into the legal practice (and services) world but also provide an enhanced skills development experience.
The Law School at Queen's has a well-established tradition of regular consultation with legal professional bodies and top international law firms that is very beneficial for students.
Career Development
Past students have gained work placement with organisations such as the Council of the EU, European Commission, European Parliament, United Nations (UN), Organisation for Security and Co-operation in Europe (OSCE), Council of Europe, and Thomson Reuters.
Employment after the Course
Typical career destinations of graduates include:
Solicitor
Barrister
Legal Professional
Para Legal
Legal Executive
Legal Analyst
Compliance Officer
Accountant
Financial Engineer
Business Analyst
Management
Audit Associate
Employment Links
Graduate Employers include A& L Goodbody, Allen & Overy, Baker and McKenzie, CitiGroup, Deloitte, EY, First Derivatives, PWC, Wilson Nesbitt, and Herbert Smith Freehills.
Professional Opportunities
The following is a list of the major career sectors that have attracted our graduates in recent years:
Management Consultancy
Corporate Banking
Purchasing Officer
Fast Stream Civil Service
Publishing, Media and Performing Arts
Export Marketing
Advertising
Finance
Law Enforcement and Public Prosecution
Varied graduate programmes (Times Top 100 UK Graduate Recruiters/ AGR Association of Graduate Recruiters UK)