LLM in
LLM in Law
Queen's University Belfast - Faculty of Arts, Humanities and Social Sciences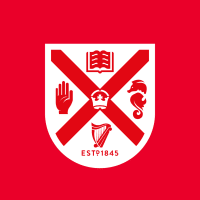 Introduction
The LLM (Law) provides ambitious graduates with a highly flexible approach to advanced legal studies, focused on the School of Law's specialisms in Criminal Justice, European Law, Public and Environmental Governance, Human Rights and International Business. The programme reflects the School's global orientation and its culture of critical enquiry, and as such, we encourage you to devise the pathway that best suits your scholarly interests and your career ambitions.
Career Development
The Law LLM offers students the opportunity to combine an internship or work placement with the dissertation. We are dedicated to student employability, and 94% of Queen's Postgraduates are in employment or further study 6 months after graduation.
Internationally Renowned Experts
Law at Queen's is taught by world-leading experts in the area of Law. Our staff have close research links with the professions, government and Civil Society. Law at Queen's is in the top 125 Law Schools worldwide, and we are ranked 14th in the world for the global outlook. Research in Law was ranked 15th in the UK in the most recent Research Assessment Exercise (2014). Over 95% of the Research Activity in the School was judged to be of international quality and above.
Student Experience
Students study within a vibrant international mix of students and staff. We focus on your individual career and development needs, building your skills, enhancing your personal experience of the course and maintaining a strong emphasis on your particular career path in addition to the academic content of the course. At Queen's, you will be part of a thriving postgraduate culture built on teaching excellence, leading-edge research, innovation, collaboration and engagement. These components are woven together in our Graduate School. It is here you will develop new skills and increased personal effectiveness that will enable you to stand out in the crowded and increasingly competitive global job market. Life at Queen's is not just about the degree. We offer our students the opportunity to really enrich their studies. Whether you're into student societies, sports, music, dance, or just a coffee with your friends, Queen's has exceptional facilities to cater for all interests.
Curriculum
The programme is delivered through a series of taught modules and culminates in the submission of a dissertation on an original topic. Students can choose from the wide range of modules available in any of the School's LLM programmes.
Dissertation
Dissertation of 10,000-15,000 words
Methodology Mini-Modules
Approaches to Legal Research
Theories of Human Rights
Criminal Justice and Criminology Methods
Leadership and Innovation Skills
Data, Privacy and the Law
Regulating Digital Communications
Optional Modules
International Human Rights Law
Human Rights in Practice
Theoretical Criminology
Criminal Justice Processes
Governing the Firm
Law of International Business Transactions
World Trade Law
Controlling Crime
Transitional Justice
Law and the Challenges of Technology
Regulating Innovation
Business and Human Rights
Comparative Competition Law
Issues in Policing and Crime Prevention
Counter-Terrorism in Human Rights
Comparative Human Rights
Copyright in the Digital Environment
International Financial Law
Post Conviction Issues in Comparative Perspective
Climate, Justice and Human Rights
Advanced Issues in Medical Law and Ethics
UK Trade Law and Policy
Corporate Environmental Law
Making Medical Technologies
Restorative Justice
International Refugee Law
Global Health and Human Rights
Please note this is not an exclusive list of the optional modules available. Optional modules are reviewed each year and subject to staff availability.
Career Opportunities
Given the broad range of topics covered in this LLM, successful completion of the programme will open a wide range of career opportunities to its graduates. This master's also provides an excellent base for further study towards a research degree such as a PhD, which in turn may lead to an academic career.
Degree plus award for extra-curricular skills
In addition to your degree programme, at Queen's, you can have the opportunity to gain wider life, academic and employability skills. For example, placements, voluntary work, clubs, societies, sports and lots more. So not only do you graduate with a degree recognised from a world-leading university, you'll have practical national and international experience plus a wider exposure to life overall. We call this Degree Plus. It's what makes studying at Queen's University Belfast special.