LLM in
Online LLM International Commercial Law - University of Salford (UK)
Robert Kennedy College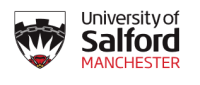 Introduction
This course provides law graduates with the opportunity for advanced learning in key areas of international commercial law, including International Sale of Goods, International Intellectual Property Law, International Corporate Law and Governance, and Advanced Contract Law and Negotiation.
Delivery is concentrated on a contextual business bias, and students benefit from the networking and employment prospects offered by a large and dynamic Business School.
At the final stage of the study, students will have to pursue a traditional research dissertation in order to complete the programme.
Curriculum
Duration
Minimum 12 months, maximum 3 years.
Delivery Method
100% online via OnlineCampus (an interactive online learning environment) with intensive class discussion and collaboration.
Places
The number of places per term is strictly limited to 90.
Terms
Four terms per year (winter, spring, summer and autumn).
Rankings
Accreditation and Recognition
This degree is awarded by the University of Salford, which received a Royal Charter in 1967 from Her Majesty the Queen. The University is fully recognised by the British government; The University of Salford degree transcript will mention Robert Kennedy College as your teaching institution.
Get more information about the programme here!
Program Outcome
3 good reasons to study International Commercial Law:
Offers the highly prestigious Master of Laws qualification.
Gives law graduates the opportunity to take taught modules in advanced international commercial law subjects.
Learn in an internationally-orientated environment with access to a global network of like-minded professionals.