Founded in 1925, SMU Dedman School of Law is a top-ranked tier-one private law school located in Dallas, Texas, and is situated in a tree-lined neighborhood, just minutes from the city center. Established in 1949, the law school's graduate degree law programs have played an important role in training some of the foremost leaders around the world. We are proud our global alumni network - more than 2,000 graduates from 80 countries who hold prominent positions in government, legal practice, business, the judiciary, and legal education worldwide. photo courtesy of SMU Dedman School of Law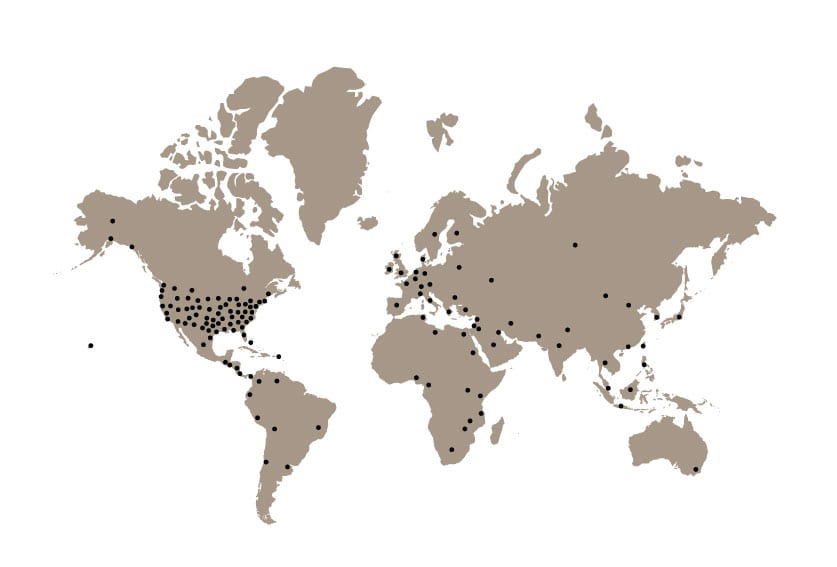 Exceptional Graduate Degree Programs
SMU Dedman School of Law offers graduate degree programs for both U.S. and foreign-trained lawyers. The LL.M. and S.J.D. Programs enhance careers in the private practice of law, teaching, and public service by teaching analysis and problem-solving skills for meeting the complex demands of our world. The programs increase the student's understanding of legal theory and policies, broaden the student's legal horizons, and encourage the development of legal research and writing skills.
Globally Recognized Faculty
The faculty includes scholars and innovators in a variety of fields, including constitutional law, corporate law, criminal law, environmental law, health law, intellectual property, national security law, oil and gas law, public interest law, and tax law. These scholars regularly engage the world by appearing before congressional committees, working with state and federal regulatory agencies, arguing before state and federal courts, working with corporate executives and nonprofits, and regularly appearing in the media to translate their research or offer commentary on important stories of the day. Studying law at SMU gives students access to an exceptional faculty engaged in timely and cutting-edge research often informed by years of experience. photo courtesy of SMU Dedman School of Law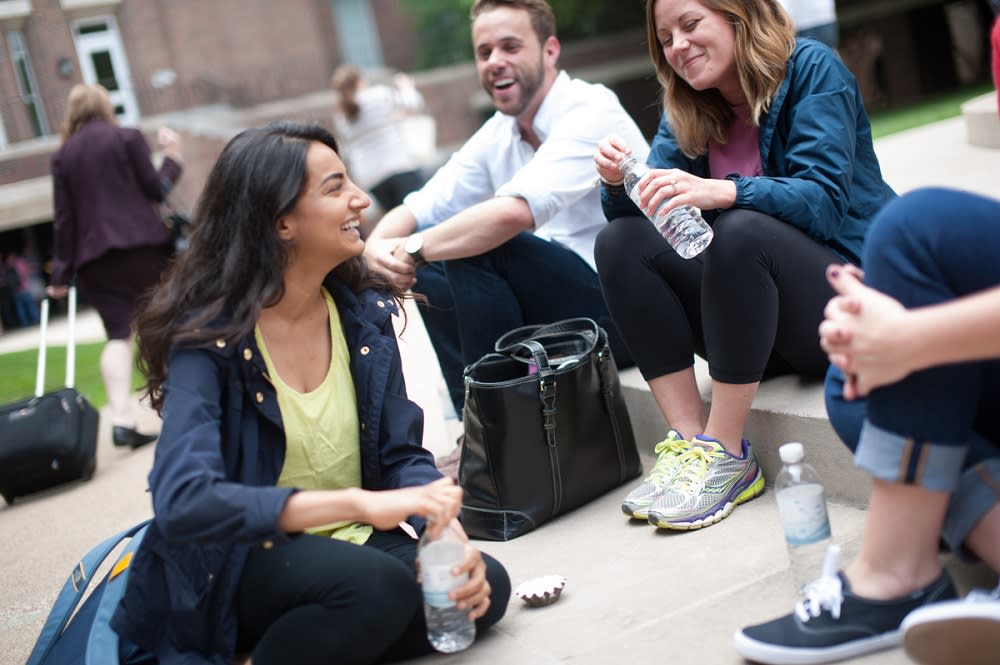 Learning Experience
In addition to our diverse curriculum, students are invited to take advantage of the many activities outside the classroom. At SMU Dedman Law, your learning experience will be enriched through year-round international conferences and lectures, bringing prominent international figures to campus to discuss current global legal issues. International LL.M. students take classes with American J.D. students and participate in our Inns of Court Program - a program that is introduced during orientation where students connect in small groups with fellow classmates, faculty, student leaders, career advisors, and alumni for a community experience throughout their time at SMU Dedman School of Law. A faculty member will serve as your personal academic advisor. Practicing lawyers from the Dallas Bar Association International Law section also serve as mentors for our students.
Student Life
The law school is located on the northwest corner of SMU's main campus – with the classroom buildings, administration building, and law library forming what is called the "Law Quad." This ideal location provides easy access to many of SMU's wonderful student resources, including dining services, a premier fitness center, and health services center.
Bar Exam Eligibility
International students who wish to practice law in the United States and qualify for admission to the bar in one of the states or the District of Columbia should familiarize themselves with the bar admission requirements in the particular jurisdiction where they plan to practice. Bar admission requirements vary from state to state. Some states require applicants to have a J.D. degree, and others will require only a certain number of course credits from a law school in this country. Texas now allows qualified foreign-educated attorneys who have completed an LL.M. degree to sit for the Texas Bar examination. The UNDERWOOD LAW LIBRARY houses the largest private law collection in the Southwest. Prominent ALUMNI SMU law graduates include Texas Supreme Court justices, members of the U.S. Congress, an ambassador, a governor, foreign ministers and members of the highest courts worldwide, as well as partners at leading law firms and general counsels at major corporations. As the first law school in DALLAS, we are fortunate to be in a city with a thriving economy, many corporate headquarters, and an outstanding legal community. SMU Dedman School of Law continues to strive to develop the next century of leaders. photo courtesy of SMU Dedman School of Law