SJD in
Doctor of Juridical Science (S.J.D.)
SMU - Dedman School of Law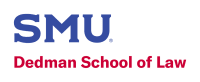 Introduction
The degree of Doctor of Juridical Science (S.J.D.) is the highest post-graduate law degree offered by the Dedman School of Law. The S.J.D is primarily a research and writing degree (as opposed to a course-oriented degree such as the LL.M. degree) during which the S.J.D. candidate conducts extensive postgraduate-level legal research with a view toward submitting an acceptable doctoral dissertation of publishable quality within a five-year period. This program is intended for highly qualified candidates seeking a legal academic career or a high level, policy-oriented governmental or inter-governmental position.


photo courtesy of SMU Dedman School of Law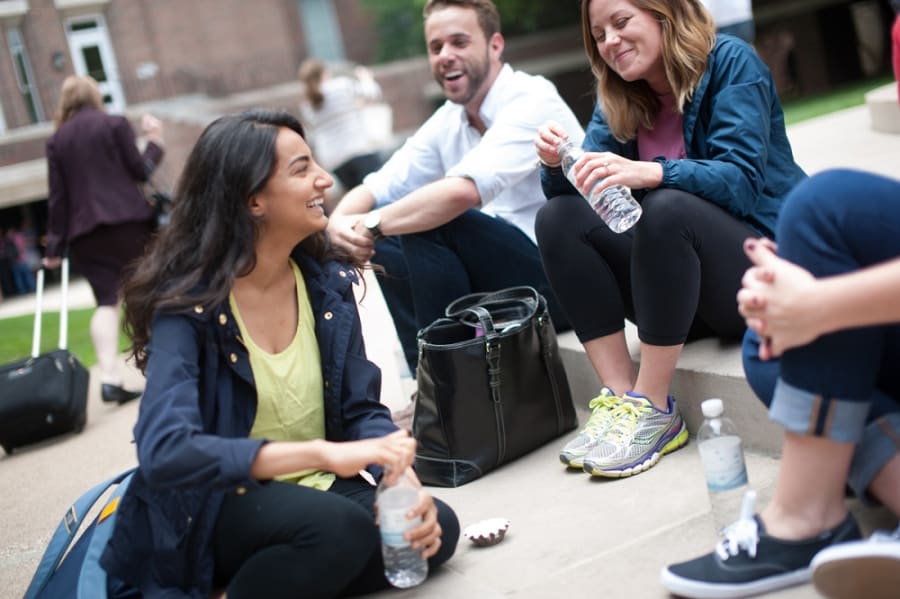 photo courtesy of SMU Dedman School of Law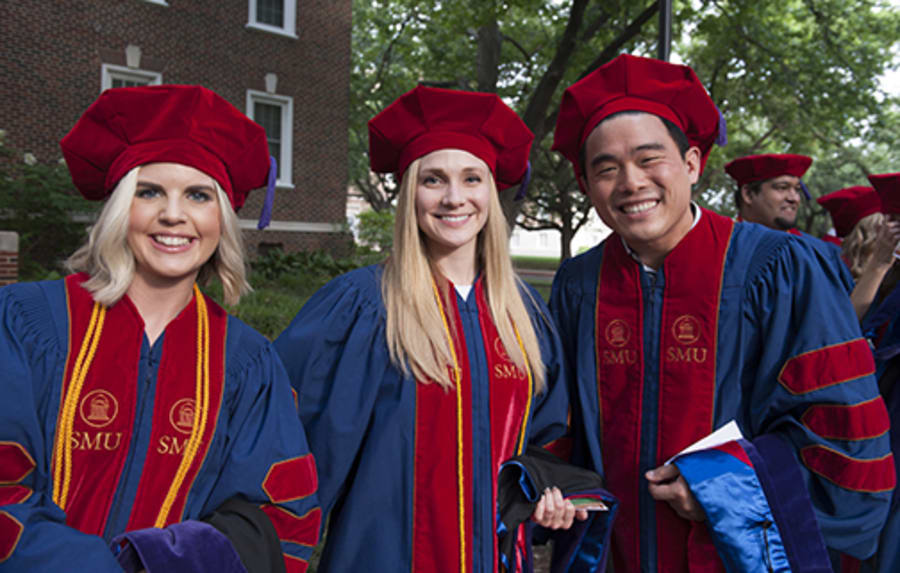 photo courtesy of SMU Dedman School of Law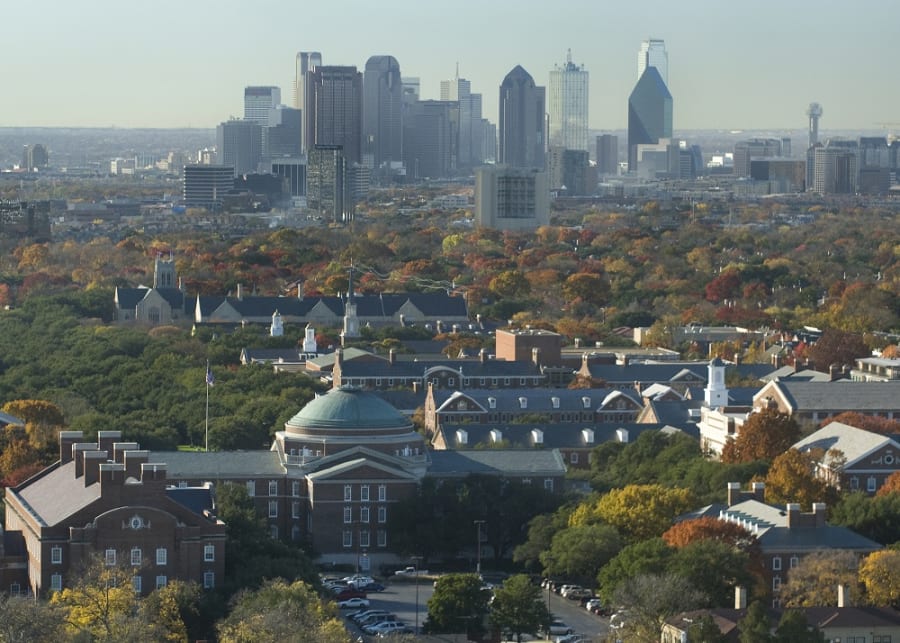 About
Founded in 1925, SMU Dedman School of Law is a top-ranked tier-one private law school located in Dallas, Texas, and is situated in a tree-lined neighborhood, just minutes from the city center. Established in 1949, the law school's graduate degree law programs have played an important role in training some of the foremost leaders around the world. We are proud our global alumni network - more than 2,000 graduates from 80 countries who hold prominent positions in government, legal practice, business, the judiciary, and legal education worldwide. Learn More about SMU Dedman School of Law


photo courtesy of SMU Dedman School of Law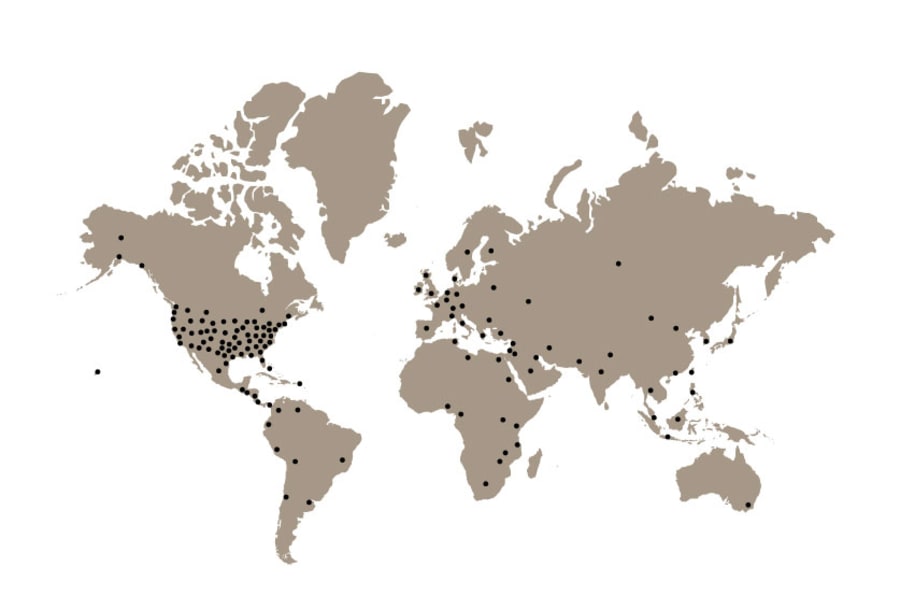 Exceptional Graduate Degree Programs
SMU Dedman School of Law offers graduate degree programs for both U.S. and foreign-trained lawyers.The LL.M. and S.J.D. Programs enhance careers in the private practice of law, teaching, and public service by teaching analysis and problem-solving skills for meeting the complex demands of our world. The programs increase the student's understanding of legal theory and policies, broaden the student's legal horizons, and encourage the development of legal research and writing skills.


Studying in Vibrant Dallas, Texas
SMU Dedman Law offers international students an opportunity to become part of a vibrant, diverse, scholarly community with the advantage of studying in Dallas - not only an international business center, but a dynamic cultural center situated midway between the east and west coast of the United States in a region known for its mild, sunny climate. Dallas is the ninth-largest city and the Dallas/Ft. Worth metroplex make up the fourth-largest metropolitan area in the United States. It is a sophisticated city with a thriving job market, high quality of life and relatively low cost of living. It is a great place to live and study!


Globally Recognized Faculty
The faculty includes scholars and innovators in a variety of fields, including constitutional law, corporate law, criminal law, environmental law, health law, intellectual property, national security law, oil and gas law, public interest law, and tax law. These scholars regularly engage the world by appearing before congressional committees, working with state and federal regulatory agencies, arguing before state and federal courts, working with corporate executives and nonprofits, and regularly appearing in the media to translate their research or offer commentary on important stories of the day. Studying law at SMU gives students access to an exceptional faculty engaged in timely and cutting-edge research often informed by years of experience.


photo courtesy of SMU Dedman School of Law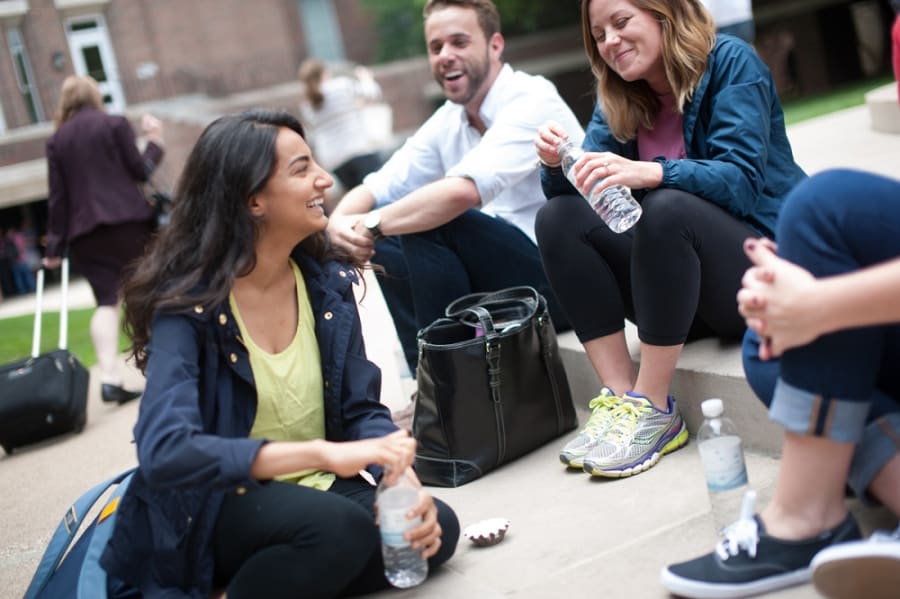 Learning Experience
In addition to our diverse curriculum, students are invited to take advantage of the many activities outside the classroom. At SMU Dedman Law, your learning experience will be enriched through year-round international conferences and lectures, bringing prominent international figures to campus to discuss current global legal issues. International LL.M. students take classes with American J.D. students and participate in our Court Program - a program that is introduced during orientation where students connect in small groups with fellow classmates, faculty, student leaders, career advisors, and alumni for a community experience throughout their time at SMU Dedman School of Law. A faculty member will serve as your personal academic advisor. Practicing lawyers from the Dallas Bar Association International Law section also serve as mentors for our students.


Internationally Prominent Alumni
International graduates of SMU Dedman School of Law have made an impact all over the world. Our international alumni network includes more than 2000 graduates in more than 80 countries. These professionals can be found at the highest levels of government, legal practice, and business. SMU's international alumni represent a broad spectrum of legal systems, including those from Central and South America, Mexico, Canada, Europe, Africa, India, Southeast Asia, China, the Middle East, and the Pacific Rim. We strive for global geographic diversity in our student enrollments and provide a high degree of individual attention and support for each international student.
Sobchok Sukharomna '81 Supreme Court President, Thailand
Dr. Shen Shiaoming '81 International Legal Consultant for Mackenzie & Albritton LLP
The Honorable S.M. Krishna '59 Minister for External Affairs for India (2009-2012)
Siriporn Chaiyasuta '85 General Counsel, Chevron Europe, Eurasia and Middle East Exploration & Production Limited
Moath Alhussain '11 Assoc. Counsel, Saudi Basic Industries Corporation
Antonio M. Garza '83 Former U.S. Ambassador to Mexico
Dr. Helmut Sohmen '66 Chairman and President, BW Group
Dr. Hassan Okour '07 Former Dean, Qatar Law School
Jinsung Lee '88 Justice, Constitutional Court of Korea
Yukio Horigome '71 Justice of the Supreme Court of Japan
Hans Heppe'97 International Partner, Locke Lord LLP Honorary German Consul


Student Life
The law school is located on the northwest corner of SMU's main campus – with the classroom buildings, administration building, and law library forming what is called the "Law Quad." This ideal location provides easy access to many of SMU's wonderful student resources, including dining services, a premier fitness center, and health services center.


photo courtesy of SMU Dedman School of Law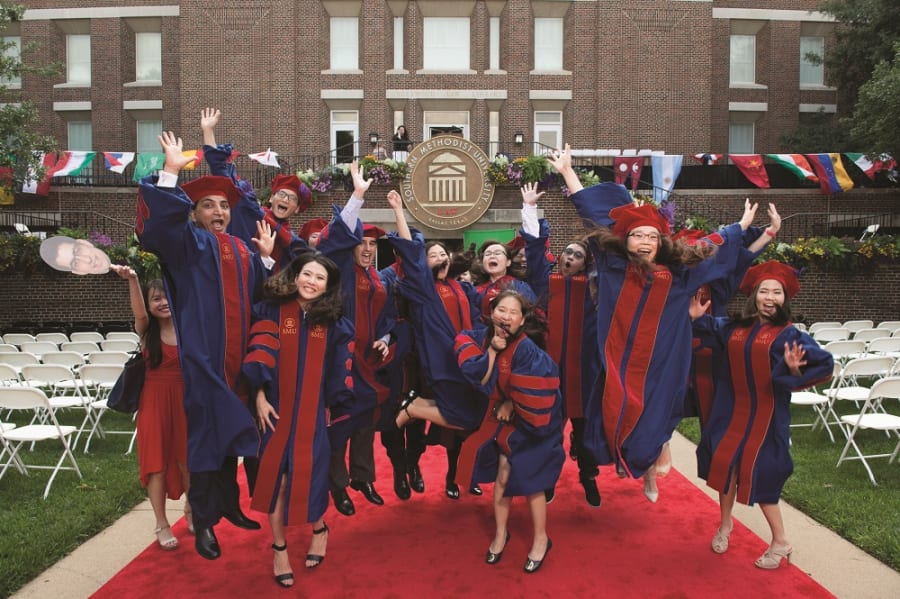 Curriculum
Within a five-year period from the first matriculation as an S.J.D. candidate, the S.J.D. candidate must satisfy the following requirements:
Completion of the two-year probationary period described above.
Submission of a doctoral dissertation of at least 80,000 words but no more than 100,000 words (including footnotes, but excluding Bibliography, Front Pages, Table of Contents and any Annexes or Appendices) on a coherent, analytical, and focused theme of a substantially legal nature; or submission of an equivalent doctoral dissertation in the form of a series of interrelated articles/chapters on a more general topic, but which collectively comprises a topically coherent volume.
The dissertation must constitute the original work product of the S.J.D. candidate.
The dissertation must represent and show evidence of substantial doctoral-level research work.
The dissertation must display significant legal analyses on a doctoral-level subject.
The dissertation must be of a publishable quality according to acceptable U.S. law review standards.
The dissertation must make a substantial contribution to the advancement of the understanding of the relevant research subject matter.
It is within the discretion of an S.J.D. candidate's Supervisory Committee to require a viva voce (i.e., oral examination), at which the S.J.D. candidate will be asked "to defend" orally his/her dissertation in the presence of the members of the Supervisory Committee.
The dissertation must be approved by each member of the Supervisory Committee.
The award of the S.J.D. requires approvals of the Committee on Graduate Legal Studies, the Law Faculty, and University. Such decisions cannot be appealed, except as provided below. If the S.J.D. candidate's doctoral dissertation is not approved, the Graduate Committee will provide the S.J.D. candidate with an explanation of the reasons why it was disapproved; and the S.J.D. candidate then will be given one further twelve-month period within which to endeavor to satisfy such comments and to resubmit a revised dissertation. If the S.J.D. candidate then does not within the twelve-month period satisfy all doctoral requirements, the person is withdrawn from the S.J.D. program.
The J.D. is the basic law degree for U.S. law students. For this reason, SMU Dedman School of Law does not normally consider the degree appropriate for international students already possessing basic law degrees within their home countries. However, in a limited number of instances, international students who have graduated with distinction in the LL.M. program of SMU Law and who can demonstrate legitimate graduate study objectives for furthering their careers in their home countries may be considered for admission to the J.D. program. These students are not required to take the Law School Admissions Test (LSAT). Admission under such conditions will normally entail an additional study of 72-87 credit hours. Advanced credit, if any, is based upon the student's foreign law study, not on the LL.M. credit.