LLB in
LLB (Hons) Law with Business
St Mary's University Twickenham, London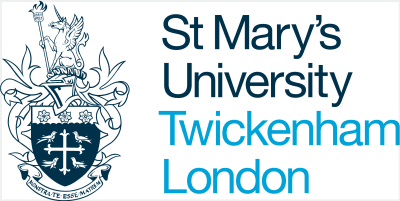 Key Information
---
Campus location
Twickenham, United Kingdom
Tuition fees
GBP 14,850 / per year *
Application deadline
30 Jun 2023
Earliest start date
Sep 2023
* home: £9,250 | international: £14,850
Introduction
Gain a deep understanding of business as part of a law degree that can set you on the path to becoming a barrister or solicitor.
91% satisfaction rating in the National Student Survey 2021.
Gain the analytical skills required for a career in the Law
Develop transferrable knowledge and skills related to business and the legal profession
Why study Law with Business?
A degree in Law and Business programme is designed for students who have an interest in perusing a career in law and wish to understand its operation in a business environment.
The degree's focus on practical (as well as theoretical) teaching means that you can develop the analytical and critical skills essential for formulating legal arguments. You will also have the opportunity to study a range of specialist subjects that are relevant to your career aspirations.
Becoming a Barrister
Our LLB Law degrees are 'Qualifying Law Degrees' (QLD) and are recognised by the Bar Standards Board. The completion of one of these degrees will satisfy the academic requirements for admission to the Bar, although you will still need to pass an aptitude test and embark on (and pass) the Bar Professional Training Course (BPTC).
Becoming a Solicitor
Since September 2021 anyone who has not started a QLD is now able to qualify as a solicitor through the Solicitor's Qualification Exam route (SQE). The candidate must:
complete both stages of assessment, SQE1 and SQE2
complete a degree-level qualification or equivalent
complete two years of qualifying work experience (QWE)
satisfy the SRA's character and suitability requirements
Our LLB and BA (Hons) Law degrees are ideal courses to ground your legal knowledge and help prepare you for the SQE, although you will still need to embark on a course that will prepare you for passing the SQE after graduation.
Why St Mary's?
The Law School is situated just a 30-minute train journey to legal London. The Supreme Court, Old Bailey, Royal Courts of Justice, The Law Society and the Inns of Court are all easily accessible from our campus.
We also have excellent links with Kingston Crown Court, which has in the past offered marshalling opportunities for our students.
London is also the ideal location to be studying business, with the City known as the financial capital of the world.
Our Department of Law, Criminology and Politics is only a 30-minute train ride to Parliament, an institution that is open to all, which is especially important for the Law student because Parliament is where legislation is made.
Curriculum
Course content
The optional modules listed below are the modules that were available to students in the 2021/22 academic year and are illustrative of what may be offered for 2022/23.
Year one
English Legal System - Core
Criminal Law - Core
Public Law - Core
Public Law 2 (Human Rights) - Core
Financial Management - Optional
Criminal Law 2 (International Criminal Law) - Optional
Managing People - Optional
Practical Legal Skills - Optional
Year two
Tort Law - Core
Contract Law - Core
EU Law - Core
Tort Law 2 (Intellectual Property and Media Law) - Core
Contract Law 2 (Consumer and Commercial Law) - Core
Management Accounting - Optional
Research Methods in Business and Management - Optional
Corporate Finance - Optional
Year three
Property Law 1 (Land Law) - Core
Extended Essay in Law - Core
Employment Law - Core
Property Law 2 (Equity and Trusts) - Core
Company Law - Core
Insurance Law - Optional
Law of International Trade - Optional
Sports and the Law - Optional
Medical Law - Optional
Jurisprudence - Optional
Please note: it is possible that a module listed on the website will not be able to run due to reasons beyond our control.
Career Opportunities
A law degree is a gateway to a career as a solicitor or barrister, but it's not the only path you can choose.
Although many Law graduates will go on to their vocational training in order to practise law as a barrister, solicitor or legal executive, others become paralegals, work in human resources or set up their own businesses.
A Law degree is highly valued by employers in all sectors because it equips graduates with a range of highly transferable skills, as well as a detailed and analytical knowledge of the law.
This degree will enable you to learn valuable transferable skills that could help in various professional careers, such as in the Law, finance, banking and other legal sectors.
The Careers Service has more information on careers and postgraduate study options available to students who have started their studies at St Mary's.
Jobs you can do with a Law with a Business degree
Some examples of job roles and areas of work for graduates of Law with Business include:
Lawyer
Diplomatic service officer
Forensic accountant
Human resources officer
Local government officer
Market researcher
Marketing executive
Newspaper journalist
Public relations officer
Stockbroker