LLM in
LL.M. in International Law and Human Rights
The Hebrew University of Jerusalem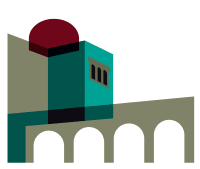 Scholarships
Explore scholarship opportunities to help fund your studies
Introduction
The LL.M Program in Human Rights and International Law offers a rich, advanced course of study in fields that constitute an important part of the HUL's long-standing reputation of academic excellence, in which the HUL is a hub of international activity.
The program offers students a rich variety of specialized courses in the main fields of international law – international organizations, conflict resolution, the laws of war, immigration law, international criminal law etc. – and in key areas of human rights law – including multiculturalism, human rights and counter-terrorism and transitional justice.
Delivered by a strong faculty, comprised of top academics and practitioners, including past and present legal advisors to international organizations, members of international expert bodies, government and NGO lawyers such as the UN and the ICRC, and leading academics from Israel and abroad (including Prof. Malcolm Shaw – author of the world's leading textbook in international law).
The program is situated in Jerusalem, a city with a rich history of peace and conflict – the program offers a unique experience to would be academics, lawyers, and employees in the governmental and non-governmental sector.