LLM in
LLM International Arbitration - Full-time
The University of Law Postgraduate Programmes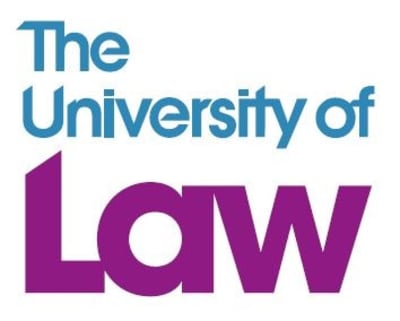 ---
Campus location
LONDON, United Kingdom
Study format
Distance Learning, On-Campus
Application deadline
Request info
Earliest start date
Feb 2024
* £12,500 Domestic, London; £11,350 Domestic, Non-London; £17,500 International, London; £15,100 International, Non-London; £11,350 Online
Introduction
Our LLMs from our new Master's in Law suite of programmes are designed for law and non-law graduates who want to explore the practical application of a particular, specialist area of the law. Study face to face or online.
LLM International Arbitration - Full-time
A Master of Laws (LLM) is a postgraduate degree designed to enhance your academic legal knowledge, particularly focusing on specific areas of interest. Specially designed for law and non-law graduates who want to gain a Master's qualification in law, this course gives you the opportunity to explore issues surrounding International Arbitration.
The law in context
Gain essential in-depth knowledge and insight in your chosen area of law and understand the importance of legal rules as they are applied in the real world.
Flexible study
The programme structure is highly flexible. You can design your own degree pathway that suits you and meets your career objectives, whatever they might be.
Taught by subject experts
Taught by a combination of former and current practitioners, as well as research and teaching academics who are focussed on legal practice, not just theory.
Course Requirements
Students should possess a UK bachelor's degree in any subject at 2:2 or above or equivalent qualifications. Non-law students must complete a compulsory two-week induction covering the Key Principles of the English Legal System, unless they can evidence the successful completion of an LLB (or equivalent) or a minimum of 3 legal modules worth at least 80 QCF credits, which must include - English Legal System, Contract Law and Law of Tort.
Course Details
The LLM International Arbitration will allow you to explore issues surrounding International Arbitration, providing the substantive knowledge needed in order to enhance your practice. You will examine international commercial arbitration and international investment arbitration, covering areas such as the legal framework of international commercial arbitration; the jurisdiction of arbitration tribunals and the enforcement of arbitral awards.
When you study the LLM International Arbitration with us you will:
Be taught by subject matter experts, former and current practitioners and research and teaching focused academics.
Focus on legal practice, not just theory.
Benefit from strategic partnerships with firms, regulators and accreditation bodies.
Learn about Legal Technology by selecting to study modules in legal technology.
Improve your employability by gaining important transferable skills and mapping your career with our careers team.
The award-linked module for this programme (International Arbitration) will cover areas such as sources of arbitration law, arbitration agreements, enforcement and procedural issues in international arbitration and arbitral awards. The aim of this module is to put international arbitration law into context, enabling you to learn how to apply complex theoretical concepts to real-world client situations.
In addition to a general induction to the programme, there is a two-week induction covering the Key Principles of the English Legal System. This is compulsory for non-law students, but also open to students wanting a refresher in the fundamentals of the law of England and Wales. This would be useful for any student who has taken a considerable break from legal education.
To help prepare you for your dissertation you'll study a range of compulsory and further optional Research Methods Training sessions.
Please note that, due to Home Office regulations, students who require a Student Route visa to study with us are not permitted to study online and can only choose face-to-face taught modules.
Course Structure
Terms 1 & 2 (full-time)
Two-week induction: For non-law students, this includes a compulsory introduction to the law of England and Wales which must be completed before commencing your first modules.
You will complete:
International Arbitration
Research Methods Training (sessions throughout Terms 1 and 2)
You may then choose three from the list of elective modules* which includes modules such as:
Advocacy and Bar Skills**
Civil and Criminal Litigation*
International Criminal Law
Mediation and Alternative Dispute Resolution**
*All elective modules are subject to availability.
**If you achieve 55% or above in these three modules and successfully complete your Master's programme, you will be exempt from the University's BPC Selection Event.
Term 3 (full-time)
Dissertation in International Arbitration
Course Information
Assessment
Modules are assessed by a three-hour unseen written examination or 4,500-word coursework assignment.
Attendance at one of our UK campuses (or an approved overseas centre by prior arrangement) is required for all examinations, including for online study.
The default campus location for online study is London.
The dissertation module will be assessed by submission of a thesis (15,000 words) and provides an opportunity for a sustained, in-depth and intensive investigation into, and reflection upon, a specialist area of International Arbitration.
Structure
This course has an innovatively flexible structure, with specific assessments that are conducive to effective learning.
How to Apply
You can apply for this course directly with the University.
Please note: Our Hong Kong courses are not yet open for applications. If you are interested in finding out more about studying in Hong Kong, please register your interest today.