MLS in
Master of Litigation in Oral Trials
UNIR - Mexico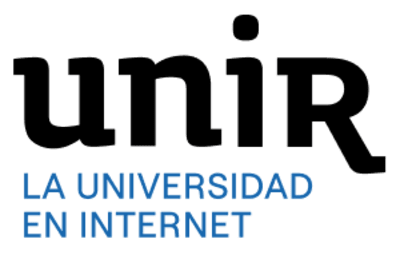 Key Information
---
Campus location
Online Mexico
Study format
Distance Learning
Application deadline
Request info
Earliest start date
Request info
Introduction
Master the best litigation techniques with the online Master's Degree in Oral Trials
UNIR Mexico's Master's Degree in Oral Trials will provide you with the necessary knowledge to learn the latest in oral litigation techniques, as well as apply the legal framework in each of the stages that make up oral trials. In addition, you will have the flexibility to combine your studies with your professional career, acquiring new knowledge.
You will acquire the necessary skills to successfully face an oral judicial process . With the online Master's Degree in Oral Trials, you will analyze, design and implement the processes and methodologies of the new adversarial criminal justice system and the new oral processes in commercial, civil and family matters .
Learn about the 4 pillars of litigation
With the Master's Degree in Oral Trials you will obtain the skills to develop and achieve all the goals that you set for yourself in your professional career, such as service and ethical commitment, leadership and responsibility, self-learning and critical thinking. In addition, you will delve into key and essential elements, such as:
Forensic oratory. You will learn to build the speech, to prepare its verbal and non-verbal part and above all to improve improvisation.
Negotiation in the room You will handle essential tools, behaviors and techniques of the negotiation process itself.
The interrogation technique. You will address everything from procedural aspects of the practice of interrogation to psychological and empirical rules for the credibility of witnesses.
The oral report and argument. Get an effective oral report.
A curriculum focused on hands-on learning
UNIR México offers you comprehensive training on the subject, providing you with up-to-date and complete knowledge both at a theoretical and practical level, so that you can improve your professional profile to take on new challenges.
The Master's Degree in Oral Trials gives you the opportunity to train with active professionals, specialists, company lawyers and reference firms that collaborate in the UNIR Mexico Law area through:
Law Practice Classroom. Attend classes and sessions on real current events.
Delivery of practical activities. You will do it under the guidance of teachers and collaborators.
Procedural Clinical Realization of Initial Hearing. It will be within the process, in a trial of the oral justice system in criminal matters. 3-session clinic carried out by the former criminal judge of the Superior Court of Justice, Óscar Nava Díaz.
Seminar on Criminal Profiling and Victimology
UNIR México, together with the collaboration of the Unified Police Union (SUP) and the Studies Foundation (FESUP), offers you the opportunity to attend a Seminar on Criminal Profiling and Victimology for free and totally optional for our students.
The student will learn about criminal behavior, the principles of conduct analysis of subjects related to the criminal phenomenon (criminal and victim), as well as the VERA method, a criminal profiling technique for unknown aggressors.
Methodology
Discover UNIR's innovative methodology
Study your Master's Degree in Oral Trials at the pace that best suits you thanks to our flexible, personalized and effective study method.
This methodology is based on live online classes and a personal tutor to offer the best training.
Live online classes: We have classes scheduled all week, so you can attend class at the time that best suits your pace of life. If you cannot attend a class or you have doubts, you can access any of them on a delayed basis and see them whenever you want, as many times as you need.
Personal tutor: The first day you will be assigned a personal tutor. You will be in contact with him by phone and email. He will support you in your day to day and solve any doubts that may arise.
Virtual Campus: Everything you need to study at UNIR is on campus: classes, teachers, classmates, the library, teaching resources, schedules, chat, forums and much more.
Didactic resources: You will have access to different learning resources to complete your training: complementary readings, summaries with key ideas, masterclasses, self-assessment tests.