MLS in
Master of Litigation in Oral Trials
UNIR - Mexico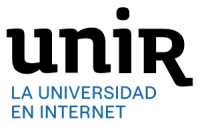 Introduction
According to the Employment Observatory, only 12.1% of lawyers in Mexico have postgraduate studies.
Specialize and stand out in one of the highest paid professions on the market!
Duration: 18 months, 3 semesters
Online exams
Credits: 81
Methodology: Teaching taught 100% online
Live classes: They are also recorded
Personal tutor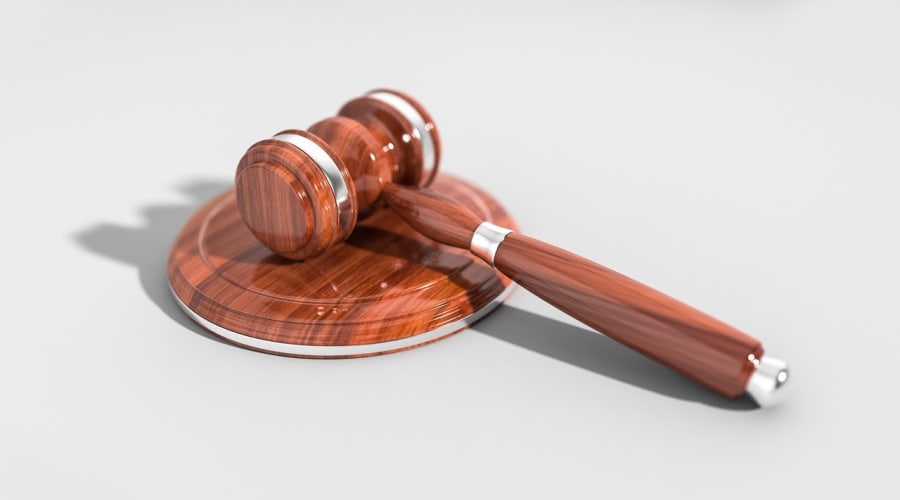 With the Master in Litigation in Oral Trials Online from UNIR Mexico you will be fully and practically trained thanks to its study plan, aligned with what is currently demanded in the labor market.
The Master's Degree will provide you with the necessary knowledge to learn the latest in oral litigation techniques; as well as applying the legal framework in each of the stages that make up oral trials. You will learn to analyze, design and implement the processes and methodologies of the new accusatory criminal justice system and the new oral processes in commercial matters.
Society and the market demand more and more professionals with this knowledge.Don't wait any longer! Study one of the most demanded master's degrees.
goals
The Master in Oral Trials of UNIR Mexico you will obtain knowledge, skills, attitudes and skills with which you will learn, among others, to:
Obtain the necessary skills to successfully face an oral judicial process.
Formulate effective and correct questions for interrogations and cross-examinations that allow the release of evidence in the oral trial hearing.
Analyze the legal framework governing oral trials in criminal, commercial, civil and family matters.
Know the specificities and cases of application of negotiation, mediation, conciliation and arbitration.
Examine the characteristics, elements, opportunity and utility of the theory of the case regarding a specific case.
Apply the aspects of the theory of crime and the case to generate defense strategies in the new criminal procedure.
Labor field
At the end of the Master in Oral Trials you will be able to develop your professional practice in areas such as:
Government institutions related to the Justice System.
Private entities.
Civil and non-governmental organizations.
Legal area of international organizations.
Consulting and legal advice.
Private teaching.
Access requirements
In order to access this Master's degree, it is a requirement to have a total Certificate of studies and a Bachelor's Degree in Law.
Double Mexican and European title
At UNIR Mexico we know that it is important to have an international profile. For that reason, at the end of your Master's Degree, a double degree that will make your curriculum vitae more attractive:
Master's Degree in Litigation in Oral Trials, awarded by UNIR Mexico and which has the recognition of official validity of RVOE studies by the SEP.
Master in Litigation and Arbitration in Oral Trials, a European degree with curricular value awarded by the International University of La Rioja, Spain.
Intermediate graduates
Upon successful completion each semester you will obtain a Diploma in the area of ​​knowledge of that period.
Diploma in Litigation Regulations and Forensic Oratory.
Diploma in Oral Trial in Criminal Procedure.
Diploma in Resources and Negotiation in Legal Proceedings.
Graduate profile
Upon completion of the Master's Degree in Litigation in Oral Trials you will be able to:
Solve problems and respond to the needs of society derived from penal reforms.
Implement defense strategies and manage oral debate for the development of oral trials.
Apply the main litigation instruments in the hearing process of the accusatory criminal process.
Manage different sources of law; and have the ability to analyze and synthesize information.
Curriculum
First module
Regulatory framework and litigant participation in oral trials in Mexico (9 credits)
Forensic oratory (9 credits)
The Interrogation Technique (9 credits)
Oral trials in commercial, civil and family matters (9 credits)
Second module
Oral trial in criminal proceedings (9 credits)
The theory of the case and the crime in the criminal oral trial (9 credits)
Alternative exits and negotiation in oral proceedings (9 credits)
Third module
Ordinary appeals and protection in oral proceedings (9 credits)
Legal innovation (9 credits)
Total: 81 credits
Methodology
Live online classes
Students can attend live online classes every day . During these sessions, students will be able to interact with the teacher and solve their queries in real time.
In addition, all classes are recorded so that if students cannot attend they will see them delayed as many times as they want.
Didactic resources
The UNIR virtual campus provides a wide variety of content with which to study each subject. These materials are organized in a way that facilitates agile and effective learning.
In it, students will find: the topics, key ideas, complementary audiovisual material, activities, readings, evaluation tests, forums, chats, blogs and access to master classes on specific topics.
Personal tutor
At UNIR, each student has a personal tutor from day one, always available by phone or email. The tutors offer personalized attention by constantly monitoring each student.
The personal tutor:
Solve doubts about academic procedures, procedures or specific doubts about subjects.
Helps with study planning to make better use of time.
Recommend which didactic resources of the platform to use in each case.
He is involved with the students' studies to help them pass each subject.
Evaluation system
At UNIR the daily effort of the students is valued and rewarded. That is why passing a bachelor's degree is based on:
Continuous evaluation (resolution of practical cases, participation in forums, debates and other collaborative means and evaluation test).
Online exams.
The UNIR methodology is the main value for our students. It allows them to study wherever they are in a flexible and compatible way with their daily lives. In addition, they can interact, relate and share experiences with their classmates and professors just like in the face-to-face university.