LLM in
Master of Science in Law
Autonomous University of Sinaloa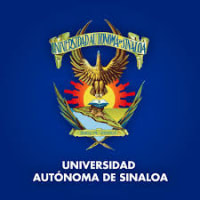 Scholarships
Explore scholarship opportunities to help fund your studies
Introduction
The Autonomous University of Sinaloa has shown in recent years a growing interest in the training of specialists, professors, and researchers that strengthen academic cadres for their development and positioning as a high-level educational institution with recognized scientific quality schemes. Intensive work is being done on the consolidation of quality and relevant postgraduate programs.
Then then, the Autonomous University of Sinaloa and the Faculty of Law, have faced the challenge of the accelerated change operated by the globalization process in various spaces of social life, in economic, political, social, and cultural relations, in technical, communications, and in the ways of thinking, word, and behavior of people in the world.
In Mexico and particularly in the northwest region, it has been proposed to understand these phenomena, study them and offer alternative solutions to the legal problems that emerge from them, promoting the training of professionals and the construction of new
legal knowledge, which allows it to anticipate these changes and influence the course that must be traced to develop a more cultured and just society in our time, as well as promote a legal culture that helps improve the well-being conditions of our society in its set.
The creation of the Master of Science in Law program is located on this horizon, which is proposed as particular objectives a) to contribute to the training of academic specialists and researchers with high-quality scientific schemes. At the same time b) meet the demand for the training of teachers in various branches of legal science, both at the Autonomous University of Sinaloa and in other institutions of higher education or in the public sector of the country.
This is the socio-legal context to which the University and the Faculty of Law want to contribute through their programs and actions; the master's program in law, among many other activities undertaken, is proof of this.