LLM in
Master Degree in Law
Universidade Católica Portuguesa - Porto Law School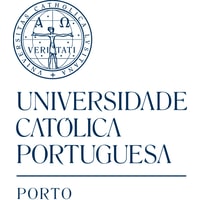 Introduction
Master's Degree in Law fully lectured in English
Learning methods that combine academic rigor with the practical and multicomplex dimensions of the course subjects
Innovative topics
Promotion of interdisciplinarity
Development of critical thinking
Improvement of analytical skills
Comprehensive approach of international law and international relations
Qualified teaching staff, with a consistent international experience
Guest professors and experts from different professional backgrounds, countries and fields of knowledge
Career Opportunities
The programme is designed to prepare for careers in the Public and Private Sectors: from public administration, diplomatic and consular services, or international organizations, but also third sector entities (mainly NGO's), international or public affairs consultancy or multinational companies.
Curriculum
The International Studies Programme offered by the Porto School of Law of Universidade Católica Portugal is organized into 3 semesters. The first two semesters are academic. During the third semester students will submit their master's dissertation.
The Programme is concluded with the completion of 90 ECTS: 60 ECTS corresponding to the academic semesters, and the other 30 ETCS to the submission of the dissertation. Students must therefore complete 30 ECTS in each semester. In the academic semesters, students must complete 60 ECTS from the following subjects and seminars:
Autumn Semester
ECTS
Spring Semester
ECTS
Scholarships and Funding
Merit Scholarships are awarded every semester.
Applicants with an application score equal to or higher than 15.00 (on a scale of 0 to 20) are eligible for a merit-based scholarship. Eligible students must submit a request to the School Board by September 15.