LLB in
License in Legal Sc. LL.B.
Université Internationale de Tunis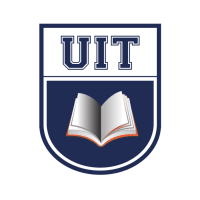 Scholarships
Explore scholarship opportunities to help fund your studies
Introduction
The law degree is a Tunisian state diploma which enables the acquisition of legal culture, methodology and reflex. The law degree also called Bachelor of Laws (LL.B.) is the first university degree allowing to become a lawyer and to exercise the professions of notary, lawyer, magistrate and other professions of law.
Studies in legal sciences require high motivation, a logical sense and a good memory. The law degree program first provides basic knowledge, a multidisciplinary culture and familiarization with legal practice. From the fourth semester, students will be able to choose the specialty of their degree in public law or private law, and thus become a lawyer. The Faculty of Law of the Université Internationale de Tunis organizes exchanges with partner universities in Europe; ITU gives its students the possibility of doing a semester or a year of study in France and Germany during or after the law degree. This international exchange program thus makes it possible to become familiar with French and German law, and to aspire to a double degree.