LLB in
LLB Law
University of Hull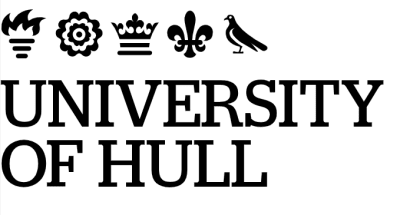 Key Information
---
Campus location
Hull, United Kingdom
Tuition fees
GBP 15,400 / per year **
Application deadline
Request info *
Earliest start date
Request info
* UCAS applications for 2022 open on 1 September 2021 and close by 15 January 2022, but we also consider later applications for most courses
** for EU/international students; fees for home students are £9,250 per year
Introduction
First, you won't have to wait until you graduate to start making a difference to people's lives.
You get the chance to provide real legal advice to real clients at our Legal Advice Centre.
This means you could be helping parents regain contact with their children, advising clients on divorce and property rights, and assisting with appeals against benefits decisions.
And you can even take part in internships with local law firms and government, and mini-pupillages with Wilberforce Chambers. As well as have the opportunity to take part in rewarding volunteering projects, such as the Appropriate Adult scheme.
Second, you can hone your debating skills in our mock law court. And our Student Law Society organises regular mooting competitions, as well as client interview practice.
Third, our hands-on Real-World Law module is developed in partnership with a range of leading local law firms.
So you'll get the opportunity to learn first-hand from practising solicitors, arbitrators, mediators and advocates.
Plus, our yearly careers convention lets you rub shoulders with leading law firms like Gosschalks, Rollits, rradar, Pepperells, Andrew Jackson Solicitors, and more.
While our e-mentoring programme gives you the opportunity to gain one-on-one advice from solicitors, partners, associates and directors from local government and leading law firms. Just like our LLB Law student, Jodie Brown, and her mentor, Crown Prosecutor Jade Hakeney:
"Jade also helped to look over my CV and change it in order for it to be focused to a job role within CPS [Crown Prosecution Services]. I honestly don't know how I would have achieved this without the e-mentoring programme."
Fourth, the skills and knowledge you gain here are highly sought after by most employers, not just lawyers. So you'll open up a whole range of careers with this degree. And you can read about some of our successful alumni in Future Prospects.
And fifth, you join a close, supportive law school community at a highly regarded red-brick university.
Hull has been training legal professionals since 1927. Want to be part of that long, long tradition? Join us today.
How you'll study
Throughout your degree, you're expected to study for 1,200 hours per year. That's based on 200 hours per 20 credit module. And it includes scheduled hours, time spent on placement and independent study. How this time is divided among each of these varies each year and depends on the course and modules you study.
6 reasons to study Law at Hull
99% graduate employability rating*
Learn the legal ropes in our mock courtroom
Opportunities to give legal advice to real clients
Enjoy close support in our friendly law school
Wealth of extracurricular activities
Test your skills in Law Society competitions
*Percentage of students in work or further study within six months of graduating: UK domicile full-time first degree leavers; Destinations of Leavers from Higher Education survey for the academic year 2016/17, published by HESA 2018
Explore the virtual tour
https://virtualtour.hull.ac.uk/take-a-look-around/area-of-interest/choose-your-subject/law
Career Opportunities
Your future prospects
Solicitor
Barrister
Legal executive
Banker
Manager
Teacher
We're all about preparation for your career. In fact, we've won awards for the way we encourage students to engage with clients in real-world situations.
The skills and knowledge that you'll acquire here can open up careers in roles both inside and outside the legal field.