LLM in
Master of Studies in Law (MSL)
University of Illinois - College of Law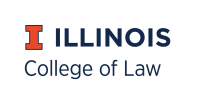 Introduction
Students can enroll full-time (12-20 credit hours per semester) and complete the MSL degree in one year, or enroll part-time (6-11 credit hours per semester) and complete the MSL degree in two years. Whether enrolled full-time or part-time in a given semester, students must complete the degree by the end of their second academic year, and can enroll in no more than 20 credit hours in a single semester. MSL students will take coursework from the same curriculum offerings available to JD and LLM students. To obtain the MSL degree, students must successfully complete 32 hours of credit in College of Law courses (including all required courses described below), complete a faculty-supervised research paper, and attain a Cumulative Grade Point Average of 2.75 on a 4.0 scale.
Curriculum
Customizable Curriculum
Students complete a total of 32 credit hours (typically eight courses) for the MSL degree. A minimum grade point average of 2.75 based on a 4.00 scale is required to graduate.
The required courses for the MSL consist of the following:
Legal Research (1 hour)
Legal Writing (3 hours)
Any two of the following courses (4 hours each):

Civil Procedure
Constitutional Law I
Contracts
Criminal Law
Property
Torts
The remaining coursework can be in any upper-level law course offered by the College of Law, pursuant to a plan of study formulated in consultation with the College's academic advisors. The College of Law offers more than 100 upper-level elective courses, taught in both Champaign-Urbana and Chicago. You can learn more about the courses offered at the College of Law here.
Program Outcome
Program Outcome
Acquire practical knowledge in the theories, history and application of American law
Demonstrate an understanding of the U.S. legal system, government, historical context and foundational values
Develop fluency in advanced legal terminology through exposure to substantive texts, cases, statutes and memoranda
Demonstrate an ability to use legal authority and perform legal analysis
Practical skills courses: With classes like Dispute Resolution, Mediation Training, Negotiation Skills and Strategies, Trial Advocacy, and more, students can learn through seeing and doing from faculty and seasoned practitioners and develop skills vital to many practice settings.