LLM in
LLM in Insurance Law
University of Johannesburg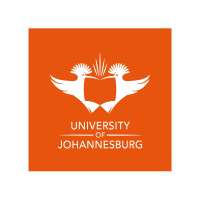 Introduction
Are you interested in the insurance industry and how it works in South Africa? Do you want to know how insurance products function in the financial services industry? Do you want to gain expert knowledge on specialized matters pertaining to insurance litigation?
Insurance is a grudge purchase and many South Africans only acquire this particular financial product as part of credit transactions. Other types of insurance products are often utilized by prudent consumers as part of a savings strategy. Be it as it may, there is a variety of insurance products available and these products are marketed and sold on a daily basis. In addition, it is inconceivable that any lawyer who practices commercial law should not have a well-founded knowledge of insurance law. Insurance as we know it has had an interesting development in South Africa and many legal systems influenced the insurance contract as we know it. Recent developments such as the introduction of the Financial Advisory and Intermediary Services Act 37 of 2002 and the introduction of the so-called "Twin Peaks" system of financial regulation created a fairly complex legal framework for insurance and this has lead to tension in the industry. The challenge is therefore to gain knowledge of the legal framework, to identify the challenges that South African consumers face, to consider the Policyholder Protection Rules and other consumer protection measures and to evaluate the system by comparing it to other legal systems. Insurance is a powerful tool with which consumers may protect themselves against perils but the question remains whether current products take cognizance of the unique nature of the South African Market.
Scholarships and Funding
Scholarships are available. Students who complete their degree within two years qualify for reimbursement of their tuition fees (excluding the registration fee and ICT levy, and subject to certain terms and conditions).
Curriculum
The lecturing style in this programme is interactive. Classes are small and the programme caters exclusively to a group of students who will benefit from close contact with their professor. The module is presented over six months.
The course will consist of the following broad topics, namely:
The role of insurance in the South African context
The way in which insurance contracts come into existence
The difference between long-term insurance and short-term insurance and the detailed principles pertaining to each, and
Select South African insurance practices in comparison with other jurisdictions
LECTURER
The course will be lectured by Professor Daleen Millard. She is the author of a number of prominent insurance law titles, including Juta's Insurance Law Bulletin (Quarterly publication), Modern Insurance Law in South Africa (Juta, 2010) and the co-author of The FAIS Act Explained (2016) LexisNexis, Durban.
Career Opportunities
An LLM module in insurance law as part of a degree in commercial law enables graduates to use their expert knowledge in banking, commercial litigation, and compliance. Insurance is an integral part of commercial law and knowledge of this vibrant field is indispensable. The course provides an excellent theoretical foundation and combines theory and practical skills in order to equip students to excel in their careers. The lecturer is a member of AIDA (Association Internationale de Droit Assurances) and as such, has access to the latest knowledge and developments in insurance law.