LLM in
LLM Corporate Governance Grad: CG - Full-time
University of Law Online Postgraduate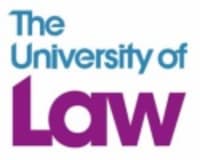 Introduction
Our LLM Corporate Governance Grad: CG is accredited by the Institute of Chartered Governance Institute (CGI, formerly known as the Institute for Chartered Secretaries and Administrators or ICSA) and is mapped to the new Chartered Governance Qualifying Programme syllabus. Students who successfully complete this master's award are also eligible for GradCG membership.
LLM Corporate Governance Grad: CG - Full-time
An online Master of Laws (LLM) is a postgraduate degree designed to enhance your academic legal knowledge, particularly focusing on specific areas of interest. The LLM Corporate Governance Grad CG is an innovative, flexible programme designed for law and non-law graduates who would like to advance their careers by gaining essential in-depth knowledge of Corporate Governance in practice.
Please note: this programme was previously known as the LLM Corporate Governance Grad ICSA prior to the name change of the CGI which took place on 16 September 2019.
The law in context
Gain essential in-depth knowledge and insight in your chosen area of law and understand the importance of legal rules as they are applied in the real world.
Taught by subject experts
Taught by a combination of former and current practitioners, as well as research and teaching academics who are focussed on legal practice, not just theory.
GradCG Membership
Upon successful completion and work experience, you will be eligible for GradCG membership and will be able to apply to become a fully chartered member of CGI.
Course Details
The LLM Corporate Governance Grad CG Online programme is different from our other corporate governance Master's awards. It is accredited by the Chartered Governance Institute UK & Ireland (CGI, formerly known as the Institute for Chartered Secretaries and Administrators or ICSA) and is mapped to the new Chartered Governance Qualifying Programme syllabus. This means that there is a defined syllabus that you must complete in order to successfully graduate from the programme. Upon successful completion, and in addition to your LLM, you will be eligible for Grad CG membership. Once you have gained enough relevant work experience, you will be able to apply to become a fully chartered member of CGI.
This course has been developed to explore in detail the types of rules, policies and controls put in place to determine the behaviour of a corporation and the intended outcome of those measures. It covers areas such as models of corporate governance, classification of systems and the impact of the global financial crisis. It will also cover the role of the company secretary, the board of directors, the relationship between the board and its shareholders, disclosure and accountability.
This course is delivered entirely online. The full-time options are divided into three terms over one calendar year, while the part-time options are divided over six terms in two calendar years. There is an online induction at the beginning of each course.
Each taught module is delivered over ten teaching weeks, with two-hour workshops each week. All preparatory material, including any lecture content, is provided on the Virtual Learning Environment (VLE), as is all consolidation material.
In addition to a general induction to the programme, there is a two-week induction covering the Key Principles of the English Legal System. This is compulsory for non-law students, but also open to law students wanting a refresher in the fundamentals of the law of England and Wales. This would be useful for any student who has taken a considerable break from legal education.
Please note that, due to Home Office regulations, students who require a Student Route visa to study with us are not permitted to study online and can only choose face-to-face taught modules.
Course Structure
Terms 1-2 (full-time)
Two-week induction: For non-law students, this includes a compulsory introduction to the law of England and Wales which must be completed before commencing your first modules.
You will complete:
Corporate Governance in Practice
Research Methods Training (sessions throughout Terms 1 and 2)
Board Dynamics and Strategy
Company Law and Compliance
Finance, Accounting and Risk Management
Term 3 (full-time)
Dissertation in Corporate Governance
Course Information
Assessment
Modules are assessed by a three-hour unseen written examination or 4,500-word coursework assignment.
Attendance at one of our UK campuses (or an approved overseas centre by prior arrangement) is required for all examinations, including for online study.
The default campus location for online study is London.
The dissertation module will be assessed by submission of a thesis (15,000 words) and provides an opportunity for a sustained, in-depth and intensive investigation into, and reflection upon, your chosen specialist area.
Structure
This course has an innovatively flexible structure, with specific assessments that are conducive to effective learning.
Course Requirements
UK Entry Requirements
Students should possess a UK undergraduate degree in any subject at 2:2 or above or an equivalent qualification.
A compulsory two-week induction is required for all students unless they can evidence the successful completion of either:
An LLB or equivalent; or
A minimum of 3 legal modules, worth at least 80 QCFcredits that must include;

English Legal System
Contract Law
Law of Tort
English language requirements for applicants whose first language is not English
An English language level equivalent to IELTS 6.5 or above, with a minimum of 6.0 in each component.
How to Apply
You can apply for this course directly to the University.
This course cannot be chosen to study alongside our Legal Practice Course (LPC).