Course in
SQE Law Essentials Online - Full-time
University of Law Online Postgraduate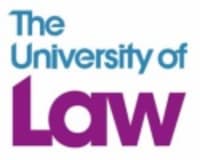 Introduction
Start your legal journey with our new SQE Law Essentials course, the first step for non-law graduates who plan to progress to SQE1. This short online course will give you an introduction to the essentials of legal knowledge required for SQE1. This allows you to progress onto our SQE1 Preparation course (coming soon) and to qualify as a solicitor. This course is subject to approval.
Course Requirements
None required. However, the SRA requires a degree (or equivalent) to qualify as a solicitor.
Course Details
We are one of the UK's longest-established specialist providers of legal education, with a rich heritage and reputation for innovation. Our years of experience in training more practising lawyers in the UK than any other law school has helped our students go on to succeed in law, business, politics and more. We believe in training students for the real world from the moment they accept a place with us.
With the SQE Law Essentials, you will receive online support and feedback from one of our expert legal tutors. You'll have access to world-class learning materials, including our unique methods of online engagement, and unrivalled online tutor supervision and support.
Why choose the SQE Law Essentials course?
Be ready to progress your legal training and go on to study the SQE1.
Develop the skills required to answer SQE1-style legal knowledge questions.
Spread out your study with our structured modular study pattern, so you can focus on key areas each semester, instead of all at the end of the course.
Learn using our successful and unique Prepare, Engage, Consolidate (PEC) learning model.
Receive focused tutor support, from qualified lawyers, with weekly tutor-led sessions in every module.
Enjoy flexible study – choose to study full-time online or part-time online.
Receive access to our Careers and Pro Bono team, who make up our award-winning Employability Service. Your bespoke Employability Law Essentials Programme will help you understand and develop the key competencies required for being a solicitor.
We also work with over 90 of the top 100 law firms.
Course Structure
Academic modules
You will learn the essentials of the key foundation areas of law that align to the Solicitors Regulation Authority specification of Functioning Legal Knowledge (FLK) for the SQE. In each area, you will develop a practical and functional understanding of the foundations of English & Welsh Law, and core analytical and practical legal skills. You will also receive an ebook study manual for each of these modules.
English Legal System and Constitutional Law (including Retained EU Law)
Contract Law
Tort Law
Constitutional and Administrative Law
Criminal Law
Land Law
Trusts
Assessment
There are no exams. There are mock SQE1 assessments arranged in the last week of each semester in order to help you prepare for the requirements of the real assessments.
On successful completion of our SQE Law Essentials, including practice tests and mocks, you will obtain a completion certificate which will facilitate progression to our LLM Legal Practice (SQE1&2).
Please note: This course does not lead to an academic award.