LLM in
LLM International Corporate and Commercial Law
University of Lincoln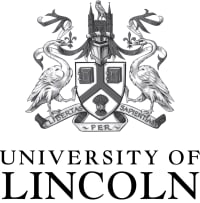 Discover Lincoln Wherever You Are in the World
Our webinars, subject masterclasses, question and answer sessions, and student panel talks are a great way to discover what it is like to live and study at the University of Lincoln.
Introduction
In today's globalised world, the significance of national boundaries is diminishing and comprehensive knowledge of the law governing international trade and commercial relationships is of critical importance.
This programme enables students to develop an in-depth knowledge of the law and regulations that govern corporate and commercial activities across national borders. It aims to prepare them for responding to the changing and dynamic nature of legal relations between corporations, individuals, and states, and gives them the opportunity to reflect on the private and public dimensions of the legal rules necessary to govern the world economy.
Students on this programme are expected to undertake a substantial dissertation, which is designed to enhance research skills through a detailed investigation in an area of their own choice.
Career and Personal Development
The LLM courses at Lincoln Law School are designed to provide students with the opportunity to develop a solid bedrock of knowledge and skills to pursue, or further develop their careers, whether they be in legal practice, working in business or industry, working for governmental or international organisations, for non-governmental organisations, or in academia.
For those pursuing legal careers, there has been an increasing demand for lawyers with the necessary knowledge of international law and international business law to provide services to clients both in terms of transactional and litigation work. This is particularly true in the case of commercial law firms undertaking work for multinational corporations and those businesses involved in multi-jurisdictional transactions or disputes.
Similarly, our LLM programmes aim to equip students with the necessary knowledge and skills required to conduct transnational work within business and industry. The understanding of the legal issues at stake in terms of international economic law, international trade law, and international investment law aims to provide a grounding for those pursuing careers in firms that either invest and operate in a number of different jurisdictions or which have strong commercial relationships with investors or customers in other countries.
How You Study
Students will study a total of eight taught 15 credit modules. Teaching will be arranged in ten-week blocks for the Certificate stage and Diploma stage respectively, with four modules studied at each stage.
You will study four core modules and select four of the available optional modules. Students will be taught through interactive seminars that inculcate lectures.
Modules
Finance and Security Law (Core)
International Business Law (Core)
International Corporate Governance (Core)
International Economic and Investment Law (Core)
LLM Dissertation (International Corporate and Commercial Law) (Core)
EU Internal Market Law (Option)†
International Dispute Resolution (Option)†
International Environmental Law (Option)†
LLM Corporate Social Responsibility (Option)†
LLM Financial Services Regulation (Option)†
The EU as a Global Actor: EU External Relations Law (Option)†
† Some courses may offer optional modules. The availability of optional modules may vary from year to year and will be subject to minimum student numbers being achieved. This means that the availability of specific optional modules cannot be guaranteed. Optional module selection may also be affected by staff availability.
How You Are Assessed
Modules are mainly assessed by written assignments, however, with some courses, modules may be assessed with student presentation. Students will also be expected to write a substantial dissertation. There are no written examinations.
Assessment Feedback
The University of Lincoln's policy on assessment feedback aims to ensure that academics will return in-course assessments to students promptly - usually within 15 working days of the submission date.
Entry Requirements 2022-23
First or second-class honours degree in a relevant subject.
If you have studied outside of the UK, and are unsure whether your qualification meets the above requirements, please visit our country pages for information on equivalent qualifications.
Overseas students will be required to demonstrate English language proficiency equivalent to IELTS 7.0 overall, with a minimum of 5.5 in each element. This qualification must have been obtained prior to submitting your application.
For information regarding other English language qualifications we accept, please visit the English Requirements page.
If you do not meet the above IELTS requirements, you may be able to take part in one of our Pre-session English and Academic Study Skills courses. These specialist courses are designed to help students meet the English language requirements for their intended programme of study.
Fees and Funding
For eligible students, there are more ways than ever before to fund your postgraduate study, whether you want to do a taught or research course. For those wishing to undertake a Master's course, UK students can apply for a loan as a contribution towards the course and living costs. Loans are also available to those who wish to undertake doctoral study. The University offers a number of scholarships and funded studentships for those interested in postgraduate study.
Programme-Specific Additional Costs
For each course, there may additional costs. These may be with regard to the specific clothing, materials, or equipment required. Some courses provide opportunities for students to undertake fieldwork or field trips. Where these are compulsory, the cost for travel and accommodation will be covered by the University. Where these are optional, students will normally be required to cover their own transport, accommodation, and general living costs.
With regards to textbooks, the University provides students who enrol with a comprehensive reading list and our extensive library holds either material or virtual versions of the core texts. However, students may prefer to purchase some of these for themselves and will be responsible for this cost.
English Language Requirements
Certify your English proficiency with the Duolingo English Test! The DET is a convenient, fast, and affordable online English test accepted by over 4,000 universities (like this one) around the world.