Certificate in
Aviation Law Certificate
University of North Dakota School of Law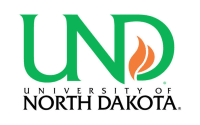 Scholarships
Explore scholarship opportunities to help fund your studies
Introduction
The University of North Dakota School of Law's certificate program in Aviation Law capitalizes on the strengths of the University of North Dakota School of Law and the Odegard School of Aerospace Sciences and provides an exceptional opportunity to study in a program featuring a world-class aviation program and a high-quality law school.
"We are excited to offer this distinctive program to our students and law students around the country," says Michael McGinniss, Dean of UND School of Law. "The Certificate in Aviation Law provides a unique interdisciplinary opportunity related to aviation law and gives students a concrete way to demonstrate their expertise to employers and others."
Law students who complete this innovative program will receive the Certificate in Aviation Law and be uniquely qualified for law practice in or related to the aerospace industry.
The certificate will be awarded to School of Law students simultaneously with the J.D. degree and will be reflected on the student's law school transcript. For full-time visiting students, the certificate will be awarded at the end of the visiting year and will be reflected on the School of Law transcript for the visiting year.