Certificate in
Indian and Tribal Law Certificate
University of North Dakota School of Law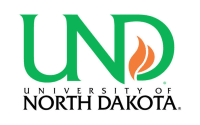 Scholarships
Explore scholarship opportunities to help fund your studies
Introduction
The University of North Dakota School of Law Indian Law Certificate Program rewards students who take at least 15 credits of the many classes offered concerning Indian Law and Tribal Law at the Law School with special recognition. Students who fulfill the requirements of the program receive a certificate of acknowledgment, a notation of completion of the program on their transcript, and the opportunity to signal their commitment to and command of an increasingly important and expanding area of law.
In keeping with the movement toward a progressive curriculum, the Indian Law Certificate provides opportunities for students to learn not only black letter law but also to obtain their intensive writing experience and half of their experiential education requirement with a focus on Indian Law.
"The certificate has really been designed to ensure students have the broadest opportunity to practice legal skills related to Indian law" explains professor Grant Christensen. "From exam preparation to intensive writing and editing, through actual advocacy, the program will equip students to tackle the complex issues related to tribal representation."
"We are thrilled to offer this opportunity to our students," says Michael McGinniss, Dean of UND Law. "We have a talented core of nationally recognized faculty who have committed themselves to the diverse and important field of Indian Law and who are dedicated to educating the next generation of leaders in Indian Country."