LLM in
LLM
University of Birmingham - College of Arts and Law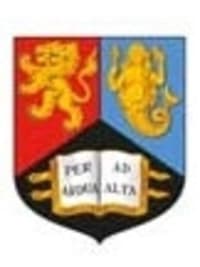 Introduction
The University is monitoring the Coronavirus (COVID-19) outbreak and its impact, and doing all we can to make safe and reassure prospective students. For more detailed information we are regularly updating our FAQs for future students to include the most up to date advice.
With over 100 years of history as a leader and innovator of professional legal education in the UK, Birmingham Law School offers the opportunity to specialise and consolidate your legal knowledge through the Birmingham LLM.
Birmingham Law School sits at the heart of a world-top 100 universities, delivering legal education to recent graduates and professionals alike. Through our world-class research and Centre for Professional Legal Education and Research, you will have the opportunity to immerse yourself in a thriving academic community contributing to the development of policy, law and discussion across the world.
The Birmingham LLM gives students the opportunity to follow one of our specialist pathways, or have complete flexibility with the General pathway.
General LLM
Commercial Law LLM
Criminal Law and Criminal Justice LLM
International Commercial Law LLM
International Law and Globalisation LLM
International Law: Crime, Justice and Human Rights LLM
International Trade Law LLM
Energy and Environmental Law (Distance) LLM
Why study this course
Study at a top global law school - the University of Birmingham is in the top 15 in the UK for Law (QS World University Rankings by Subject 2021), reflecting the high quality of our teaching and our world-leading research. Our LLM has been developed by expert academics including Dr Jenny Papettas, Head of Postgraduate Studies.
Research-led teaching - our academics conduct cutting-edge research which informs law reform. The latest Research Excellence Framework confirmed that 96% of our research is judged to be internationally recognised.
Professional links - our Centre for Professional Legal Education and Research provides professional opportunities to network with top firms, engage with leading global experts and plan for your future career aspirations.
Optional modules - this pathway provides one of the widest ranges of options on any LLM programme in the UK with up to 30 modules available, enabling you to create a unique degree tailored to your interests and preferred specialism.
A global community - join a community represented by students and academics from across the globe, sharing their own unique academic and professional experiences from different jurisdictions.
Learning and teaching
Birmingham's LLM pathways have been designed to provide an in-depth analysis of important legal topics. Modules are all 20 credits in value, comprising 10 two-hour seminars to enable students to develop significant expertise in each area of law.
The LLM course lasts 12 months, running from September to September. All LLM pathways follow the same basic structure:
In part I of the course, you take six 20 credit modules: the range available depends on the pathway you decide to follow. Assessment in those modules, by essay or formal examination, is in May and June.
In part II of the course, your research and write a 15,000-word dissertation on a selected topic of law under the supervision of a member of staff.
Law School induction
At the start of the course, there is a comprehensive welcome and induction programme designed to help you settle in and gain an understanding of the Birmingham LLM. You will familiarise yourself with the various ways in which we can support you throughout the year to ensure that your LLM course is an exciting and rewarding experience.
Students can register for modules before arrival as well as at the start of the academic year. As part of the induction process, you will get the opportunity to learn more about the various modules available and make choices that correspond to your interests.
Studying part-time
All the LLM pathways may be taken part-time and completed over a period of two years. This mode of study is particularly suitable for barristers and solicitors who wish to combine professional practise with university-level study, gaining CPD points in the process.
Classes for part-time students on the LLM will be scheduled between 9 am-6 pm and students will typically have between 2-4 hours of teaching each week. Fees are the same as for full-time study but are split over two years.
For students from outside the UK, there will be an opportunity for induction to familiarise themselves with the English legal system, as it forms the basis for the modules on offer. The English for International Students Unit provides a range of support in reading and writing academic English.
Curriculum
LLM Module list
You choose at least three modules from the core list for your programme. The other modules can be chosen from any of the modules available on our LLM pathways in that year. If you follow the LLM General pathway, you can choose any five modules from those available.
Optional modules may include:
Banking Law
Carriage of Goods by Sea
Commercial Conflict of Laws
Company Law
Criminal Justice: Law Enforcement
Criminal Law Reform Now
Elements of Cyberlaw
Environmental Energy Law
European Human Rights Law
Financing of International Trade
Global Competition Law
Issues in Criminal Law and Justice
Issues in International Criminal Law and Justice
Global Crime Problems
Health and Safety at Work Law
Human Rights and Criminal Justice
Human Rights and Health Care Law
Intellectual Property Law
International and European Legal Responses to Terrorism
International Corporate Governance
International Criminal Law and Justice
International Humanitarian Law
International Human Rights
International Trade Law
Islamic Family Law
Law and Language
Law of International Organisations
Maritime Law
Partnership and LLP Law
Public International Law
Socio-Legal Methods
Socio-Legal Theory
Theory of Criminal Law
Transnational Criminal Law
Students may also be allowed to choose one of their five modules from those offered by the Political Science and International Studies department. Some of the modules available may include:
Diplomacy and Statecraft
Fear, Cooperation and Trust in World Politics
Global Environmental Governance
International Political Economy
International Relations Theory
Political Psychology of Conflict and Cooperation
Politics and the State
Security Studies
Varieties of Politics: The Comparative Politics of Parties, Institutions and Regimes
Dilemmas in International Relations
Diplomatic History
Doing Political Research
Global Cooperation and Practice
Globalisation and Governance
Terrorism and Political Violence
Trust, Diplomacy and Conflict Transformation
Scholarships and Funding
Scholarships in Law
LLB and LLB for Grads International Student Scholarship
A long-running scholarship supporting undergraduate students from around the world to join our fantastic community here at Birmingham. Awards are of £3,000 per year applicable as a fee waiver.
The Benussi Law Bursary was set up in 2005 when Diane Benussi established an endowment at the University to support students who would benefit from financial support to thrive during their time at Birmingham Law School. This is awarded by the school post-application.
Harding International Legal Scholarship (LLM)
One of our newer scholarships, encouraging International students to study our LLM Programmes. Awards of up to £5,000 as a fee waiver with a focus on supporting employability in the sector.
College of Arts and Law Masters Scholarship (LLM)
CAL Postgraduate Scholarships offer awards of up to £10,000 for postgraduate courses in the College of Arts and Law.
Kalisher Trust Scholarship (LLM)
The mission of the Kalisher Trust is to encourage and support talented students who may find the costs of reaching the Criminal Bar prohibitive. This is a full scholarship for Home fee status students and a £6,000 grant towards living expenses.
MSc Responsible Data Science Scholarships
The Office for Students, in collaboration with the University of Birmingham, Accenture and our industry partners offer a number of £10,000 scholarships available to applicants from groups currently underrepresented in the AI and data science fields. These can be used towards tuition fees or to alleviate financial barriers to study.
Other scholarship opportunities
For a comprehensive list of all the awards on offer at the University please consult the undergraduate or postgraduate funding databases.