Juris Doctor in
Juris Doctor
University of Southern Queensland (USQ)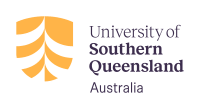 Scholarships
Explore scholarship opportunities to help fund your studies
Introduction
Change to a career in law
The Juris Doctor is a graduate-entry programme for non-law graduates. If you want a career in law and already have an undergraduate degree, you can enter the Juris Doctor rather than the undergraduate Bachelor of Laws.
Because we know that you come to us with a wealth of previous experience, the Juris Doctor is pitched at a higher level to challenge you and to build your capabilities in a legal workplace.
You will find our lecturers are very accessible as we pride ourselves on our ability to know our students individually, whether you study on campus or online.
Professional relevance
Our Law programmes have been developed with extensive input from experts in the profession. Our lecturers have strong connections with legal practice and understand the needs of the legal profession. Collectively, they have a wealth of experience in a diverse range of backgrounds, including general legal practice, criminal law, human rights, international and comparative law, family and succession law, environmental and natural resources law, commercial and taxation law, and public law and policy.
Professional accreditation
The Juris Doctor has been accredited by the Legal Practitioners Admissions Board, Queensland and the Chief Justice of the Supreme Court of Queensland as an approved academic qualification under the Supreme Court (Admission) Rule 2004 Qld.
This will partially satisfy the requirements to practice as a solicitor or barrister in Queensland or as a legal practitioner elsewhere in Australia. Intending solicitors and barristers must also complete an approved practical legal training course in order to become admitted to practice. All law graduates have the option of completing their practical legal training through a one-year traineeship in law practice, or through an institution that offers a practical legal training qualification.