LLB in
LLB in Law
University of Stirling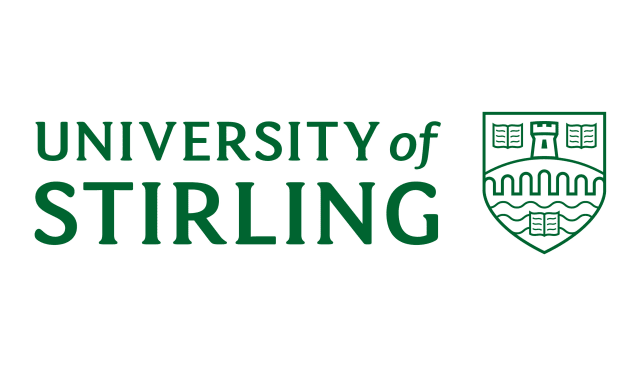 Introduction
The University of Stirling is an international university committed to helping students make a difference in the world. Based in the heart of Scotland, Stirling is a place where ability – not background – is valued, and teaching, employability and facilities are all rated five-star (QS Stars University Ratings 2021).
The University of Stirling is ranked top 40 in the UK (Times and Sunday Times Good University Guide 2023), and students rated Stirling top 30 in the UK for student satisfaction in the National Student Survey 2022.
With more than 170 undergraduate course combinations and over 90 postgraduate courses, including a portfolio of online courses, we equip our graduates with the knowledge, expertise and employability skills needed to succeed in the workplace.
Campus life
The University of Stirling is rated 1st in the UK and 5th in the world for its campus environment (UK ISB Benchmark and Global ISB Benchmark 2018), and it's not hard to see why.
Less than an hour from Glasgow and Edinburgh, our beautiful 330-acre campus is home to newly renovated accommodation, catering outlets, shops, a cinema and theatre and even an 18th-century castle. We've invested more than £43 million to further enhance our world-class fitness and high-performance sports facilities and create a new campus hub.
Here at Stirling, your safety is our top priority. That's why Stirling has been named the UK's safest student city (The Complete University Guide 2020).
Discover Scotland
If you're looking for adventure, you belong at the University of Stirling. Scotland has been voted the world's most beautiful country and favourite destination (The Rough Guide 2019) – and Stirling is the perfect base to experience everything that Scotland has to offer.
Glasgow International Airport and Edinburgh Airport are both approximately 40 minutes from our University campus – with London only a one-hour flight away. There are a range of convenient flights from China to Scotland – with four direct flights per week between Beijing and Edinburgh.
Commitment to employability
Ranked 1st in Scotland and top 15 in the world for careers services (UK ISB Benchmark and Global ISB Benchmark 2018), our courses offer hands-on experience, career support and opportunities to work with industries across the globe.
Students can also take advantage of the UK Graduate visa which gives you permission to stay in the UK for at least 2 years after successfully completing your course.
A global outlook
The University of Stirling is truly global in every sense of the word. More than 120 nationalities are represented on our diverse and inclusive campus.
We collaborate with institutions across the world – with teaching in research partnerships in more than 60 countries in order to help our students become forward-thinking graduates with skills that are sought after by employers across the globe.
Sporting excellence
The University of Stirling is Scotland's University for Sporting Excellence. We're also home to five national governing bodies and ranked 1st in Scotland and top five in the UK for sports facilities (UK International Student Barometer Benchmark and Global ISB Benchmark 2018).
Our students also benefit from more than 50 sports clubs, dozens of weekly exercise classes and non-competitive sports programmes.
Research with impact
Our world-leading academics are experts in their fields, and our teaching explores this cutting-edge research to make an impact on society. That's why 80% of Stirling's research was classed as either world leading or internationally excellent in the most recent Research Excellence Framework (REF 2021).
Our aim is simple: from feeding the world to using psychology to catch criminals, we want to tackle the global issues of our time. Our multi-disciplinary researchers challenge assumptions, innovate thinking and find solutions.
Are you ready to Be Stirling?
Find your course, learn more about funding opportunities, scholarships and why the University of Stirling, Scotland is where you belong.
Curriculum
The University of Stirling LLB offers in-depth knowledge and understanding of legal principles, theories, institutions and rules – as well as the wider social and political context in which law operates. You'll benefit from the knowledge of our expert teaching staff, whose own legal research is widely published and feeds back into the LLB programme. You can also rest assured that everything you're learning is in line with the highest professional standards, as our LLB Hons is accredited by the Law Society of Scotland and recognised by the Faculty of Advocates.
There is also an opportunity to apply for a work placement in a legal organisation which will equip you with a comprehensive understanding of what professional life is like. Our LLB is a rigorous degree that develops important intellectual and personal skills. That's why our graduates are attractive to employers both in the legal profession and beyond.
Course details
The main aims of the LLB are to:
provide substantial in-depth knowledge and understanding of:

the principles, concepts, values and substantive rules of the Scottish legal system.
the wider context within which the Scottish legal system operates.
the main legal institutions and procedures of the Scottish legal system.

develop problem-solving and legal research skills, as well as more general transferable intellectual skills which are of value in the practice of law and a wide range of careers.
provide the in-depth knowledge and understanding needed to progress to further studies in law and a career as a solicitor or in multi-disciplinary areas involving law.
provide graduates with knowledge, understanding and skills that will provide added benefit to them as individuals, to the Scottish legal profession, and to society as a whole.
In addition to the core LLB subjects, we provide students with the opportunity to take subjects which will provide them with all the permitted exemptions from the exams required by the Faculty of Advocates should they wish to go to the Bar. (Roman Law, Private International Law, European Law)
Teaching
Modules are delivered by face to face lectures and seminars, supplemented by podcasts. Throughout your degree you will be expected to spend a significant proportion of your week reading the material required for seminars and tutorials.
You'll also undertake independent research supervised by a member of staff, presenting a dissertation on a legal topic of your own choice in your final year.
Assessment
Assessment is by examination and coursework.
Work placement opportunities
A popular feature of our LLB course is the opportunity to study a work placement module in Year 3. You'll be placed with a prestigious law practice or law-related organisation, giving you a chance to link learning to practice and thought to action.
Study abroad
As a University of Stirling student, you'll have the opportunity to broaden your horizons and study abroad through our well-established connections with several international universities.
Find out more about studying abroad.
Contact
Dr Jayne Holliday, Course Director
Admissions
Once you've found the perfect postgraduate course for you, the application process couldn't be easier. For more information on when and how to apply to the University of Stirling, visit our website.