LLM in
LLM International Energy and Environmental Law
University of Stirling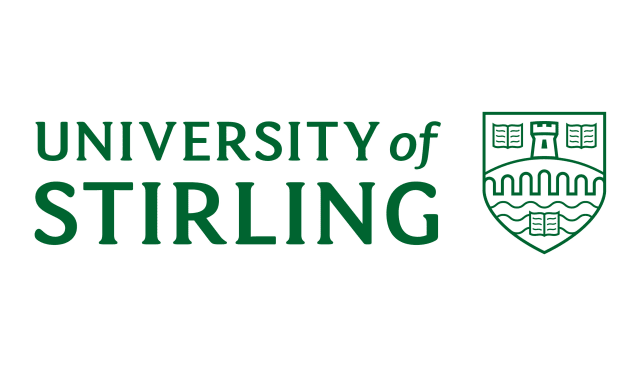 Introduction
The University of Stirling is an international university committed to helping students make a difference in the world. Based in the heart of Scotland, Stirling is a place where ability – not background – is valued, and teaching, employability and facilities are all rated five-star (QS Stars University Ratings 2021).
The University of Stirling is ranked top 40 in the UK (Times and Sunday Times Good University Guide 2023), and students rated Stirling top 30 in the UK for student satisfaction in the National Student Survey 2022.
With more than 170 undergraduate course combinations and over 90 postgraduate courses, including a portfolio of online courses, we equip our graduates with the knowledge, expertise and employability skills needed to succeed in the workplace.
Campus life
The University of Stirling is rated 1st in the UK and 5th in the world for its campus environment (UK ISB Benchmark and Global ISB Benchmark 2018), and it's not hard to see why.
Less than an hour from Glasgow and Edinburgh, our beautiful 330-acre campus is home to newly renovated accommodation, catering outlets, shops, a cinema and theatre and even an 18th-century castle. We've invested more than £43 million to further enhance our world-class fitness and high-performance sports facilities and create a new campus hub.
Here at Stirling, your safety is our top priority. That's why Stirling has been named the UK's safest student city (The Complete University Guide 2020).
Discover Scotland
If you're looking for adventure, you belong at the University of Stirling. Scotland has been voted the world's most beautiful country and favourite destination (The Rough Guide 2019) – and Stirling is the perfect base to experience everything that Scotland has to offer.
Glasgow International Airport and Edinburgh Airport are both approximately 40 minutes from our University campus – with London only a one-hour flight away. There are a range of convenient flights from China to Scotland – with four direct flights per week between Beijing and Edinburgh.
Commitment to employability
Ranked 1st in Scotland and top 15 in the world for careers services (UK ISB Benchmark and Global ISB Benchmark 2018), our courses offer hands-on experience, career support and opportunities to work with industries across the globe.
Students can also take advantage of the UK Graduate visa which gives you permission to stay in the UK for at least 2 years after successfully completing your course.
A global outlook
The University of Stirling is truly global in every sense of the word. More than 120 nationalities are represented on our diverse and inclusive campus.
We collaborate with institutions across the world – with teaching in research partnerships in more than 60 countries in order to help our students become forward-thinking graduates with skills that are sought after by employers across the globe.
Sporting excellence
The University of Stirling is Scotland's University for Sporting Excellence. We're also home to five national governing bodies and ranked 1st in Scotland and top five in the UK for sports facilities (UK International Student Barometer Benchmark and Global ISB Benchmark 2018).
Our students also benefit from more than 50 sports clubs, dozens of weekly exercise classes and non-competitive sports programmes.
Research with impact
Our world-leading academics are experts in their fields, and our teaching explores this cutting-edge research to make an impact on society. That's why 80% of Stirling's research was classed as either world leading or internationally excellent in the most recent Research Excellence Framework (REF 2021).
Our aim is simple: from feeding the world to using psychology to catch criminals, we want to tackle the global issues of our time. Our multi-disciplinary researchers challenge assumptions, innovate thinking and find solutions.
Are you ready to Be Stirling?
Find your course, learn more about funding opportunities, scholarships and why the University of Stirling, Scotland is where you belong.
Curriculum
On this course, you'll gain an excellent understanding of local, national and international energy and environmental law. It addresses the legal, economic, scientific and political challenges facing society, giving you an integrated understanding of the relevant issues that will significantly enhance your employability.
Course details
Energy and environmental issues are among the most pressing across the globe. Whether in relation to climate change, biodiversity loss or environmental harm, solutions are urgently needed in law to mitigate, adapt, reduce or prevent significant impacts.
This Masters degree addresses these concerns and canvasses potential solutions, enabling you to develop the skills and expertise you need to make a lasting and positive impact on the planet.
Teaching
All modules are delivered through small group learning and teaching, which provides an opportunity for interaction between students and staff. This supports the development of communication skills through the discussion and presentation of key issues.
Students are taught via a mix of lectures and seminars depending on the preference of the instructor. Most classes are via small group seminars with a mix of home and international students. Guest lectures are often arranged for some modules.
Assessment
Modules are assessed by a combination of coursework and examination, with the weighting varying dependent on the nature of the material taught.
Program Outcome
Course objectives
By the end of the course, you'll have:
knowledge, understanding and skills at the Masters level that are appropriate for careers in law offices, government, international organisations, NGOs and business
in-depth insights into relevant legal, political and economic issues related to energy and environmental law at the national, regional and international level
an understanding of the dynamics of the past and current energy and environmental law, policy-making and governance, as well as likely future developments in the area
the academic foundation for progression to PhD-level study
Career Opportunities
After You Graduate
Climate change is increasingly regarded as the challenge of our generation – which is why international energy and environmental law are amongst the most topical societal issues at the moment. Conscious of these developments, law firms are opening their own specialised energy and environmental law divisions. As a result, there's a great demand for employees who have a specialised legal knowledge in energy and environmental law.
Our graduates are also well-placed to pursue careers in:
Law firms
Government and regulatory authorities
International bodies
Non-governmental organisations and charities
Pressure groups, including those from the energy and environmental sectors
Admissions
Once you've found the perfect postgraduate course for you, the application process couldn't be easier. For more information on when and how to apply to the University of Stirling, visit our website.