LLM in
LLM in Public International Law
Utrecht University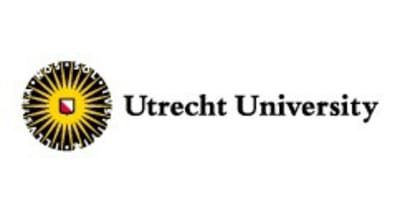 Key Information
---
Campus location
Utrecht, Netherlands
Tuition fees
EUR 2,209 / per year **
Application deadline
Request info *
Earliest start date
Request info
* Non-EU/EEA students: 1 April
** EU/EEA, Surinam or Swiss students; €17,500: International students
Scholarships
Explore scholarship opportunities to help fund your studies
Introduction
Our Master's program in Public International Law (PIL) at Utrecht University will equip you with a broad range of legal tools to address current legal concerns facing the world. PIL is a flexible program that offers you many options, both during your study period and in your career possibilities post-graduation. As an added benefit, the international mix of students in this program means that you – by working together – will actually offer each other personal "comparative" insights on international law.
Three specialization tracks
In today's globalized world, public international law addresses complex, challenging issues that touch everyone's lives. In the PIL program, you will explore common themes of public international law with the option to take a specialization in three tracks:
Conflict and Security
Human Rights
Oceans, the Environment, and Sustainability
The Conflict and Security track will equip you with profound knowledge and understanding of how international law regulates and is affected by evolving conflict and security challenges. The Human Rights track allows you to acquire both the broad overview and skills of a generalist and the in-depth knowledge of a specialist. The Oceans, the Environment, and Sustainability track will teach you significant knowledge of and insight into international environmental law and the law of the sea.
In our Conflict and Security track, you explore in-depth the old and new threats surrounding us, including wars, terrorism, pandemics, and killer robots, and how they shape the world order we live in.
Multidimensional Teaching and Research
You will build relevant and current skills by studying actual cases facing the International Court of Justice and other international dispute settlement institutions. You will develop your argumentation abilities in moot courts, among other training methods, and learn to apply your knowledge of the law to real-life situations. This academic and challenging English-taught LLM program reflects the Law School's multi-dimensional approach to legal teaching: developments in public international law are best seen from a broad perspective.
Active, Self-Designed Learning
Our Master's program in Public International Law offers you active learning methods in which your own interests, ambitions, and aims will guide your learning experiences. Your lecturers take a supportive role in this self-created, individualized approach to your studies. In the Capita Selecta modules and in your own specialization, you will be trained in the essential skill of how to quickly deepen your knowledge of a current, specialized legal topic. From the very beginning, you will also take part in research and thesis training that prepares you to write your Master's thesis, the culmination of your LLM program. If you have the drive to go the extra mile in your studies, we offer the LLM's Honours Programme which is an additional honors program for the best and most highly motivated students.
Specific Knowledge, Broad Perspectives
The Master in Public International Law provides you with thorough and highly individualized training that will prepare you for a legal career in an international environment. You'll develop your academic and practical abilities through taking part in moot courts, visiting legal and professional organizations, and undertaking research focused on your thesis. You will also learn to reflect critically on current legal dilemmas, both human and environmental, presented by our globalized and interdependent world. Whether you aim to build a career as a diplomat, attorney, or police officer in the national government, research scientist, legal advisor in an NGO or governmental organization, or attorney in the legal department of a multinational corporation business, you will learn to work effectively and ethically in the complex world of public international law. When you graduate from this program, you will receive an LLM diploma.