LLM in
LL.M. Mergers & Acquisitions and Corporate Law
University Of Zurich - Faculty of Law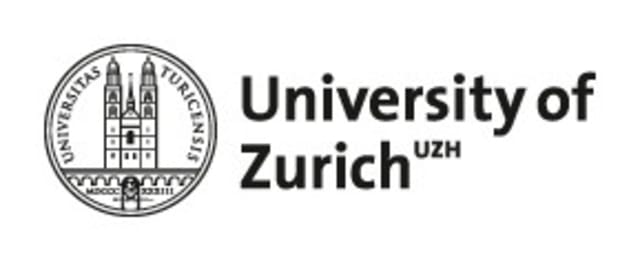 Introduction
The University of Zurich
With its 28,000 enrolled students, the University of Zurich (UZH) is Switzerland's largest university. Founded in the year 1833, UZH was Europe's first university to be established by a democratic political system; today, UZH is one of the foremost universities in the German-speaking world. Made up of seven faculties covering some 100 different subject areas, the University offers a wide variety of Bachelor's, Master and Ph.D. programs. In addition, UZH's continuing education programs offer excellent learning opportunities.
The Law Faculty
Thanks to its many years of experience the LL.M. programs provide its students with an academic education at the highest level. The Law Faculty not only offers the widest range of different specializations in Switzerland but also excels with its outstanding network of renowned professors from all over the world who lecture the many programs and courses.
LL.M. International Business Law of the University of Zurich
The LL.M. International Business Law of the University of Zurich offers a practice-related postgraduate course at the highest level.
With its carefully chosen areas of specialization, the LL.M. International Business Law meets the legal needs of a globalized business world, and it:
Can be completed full-time or work-based.
Excels with its long experience.
Is characterized by its excellent network of internationally renowned lecturers.
Offers the widest range of specialization in Switzerland.
Is internationally oriented with trips to the U.S., China, and the EU.
Offers its participants excellent support during the course of study.
Encourages discussion and discourse.
Supports exchange amongst students and faculty through intensive weekends in seminar hotels.
Offers participants personal guidance during the study program enjoys access to offerings at the University of Zurich.
Profits from the offerings of the Europa Institut at the University of Zurich.
Admissions
Permit
The following requirements must be met for admission to the course:
University degree at Master's level in law (exceptions are checked "sur dossier")
work experience
Good oral and written knowledge of the teaching languages ​​German and English
Curriculum
Modules
The course consists of a basic course and a specialization course. The lectures of the basic courses form the basis for the subsequent specialization courses. To obtain the LL.M. To receive a title, all basic courses, the specialization courses and the thesis must be successfully passed. In addition, two study trips must be visited (Luxembourg / Brussels, China, USA).

The students are taught by renowned lecturers from science (30%) and practice (30%). By using international sources and conventions, you will develop a broader international perspective in addition to Swiss law and EU law.
General Courses:
Legal English for Lawyers
EU commercial law
International business law
Competition law
Commercial criminal law
International tax law
International company law
IPRG / International Litigation
Compliance
Contract law
Legal Technology
Arbitration / contract negotiation
Specialization Course
International business transactions
International technology transfer
The specialization part can also be attended as a certificate course (CAS).
The essentials in brief
Part-time, 24 months, entry possible at any time
Attendance time: every Friday afternoon and Saturday morning
Language of instruction: German (English)
Degree: LL.M. Mergers & Acquisitions and Corporate Law
Registration form: www.LLM.uzh.ch
Registration deadline: see website