Juris Doctor in
Juris Doctor Program
Washington and Lee University School of Law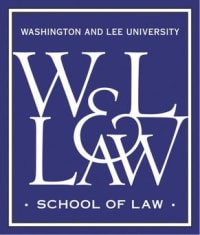 Scholarships
Explore scholarship opportunities to help fund your studies
Introduction
While law schools have traditionally taught all students in the same way for all three years, at W&L Law, you will encounter a sequence of learning experiences rooted in the basic assumption that each year of law school should present new and different challenges while pushing you further along the continuum from beginning law student to lawyer-to-be. This allows the School to produce lawyers who are better positioned to provide valuable service to their clients and employers from the outset of their careers.
A law school well-known for its curricular innovations, W&L was one of the first law schools to introduce small-section legal writing classes and to require an administrative law course and a transnational law course in the first year of law school. During the second year and third year, students broaden their knowledge of the law, selecting from a wide array of more specialized and rigorous courses and further hone their writing skills. They also take their first steps into actual practice and begin to develop the habits and mindset of successful lawyers. The combination of the demanding study of legal doctrine and analysis with simulated and actual practice experiences creates a unique opportunity for our students to learn in context and to be truly prepared for the legal profession when they graduate.
The First Year
Our first year experience is not only challenging, demanding and stimulating but also personal, collegial and humane. We work hard to create a friendly and supportive environment in which students are free to pursue their intellectual curiosities and questions in and out of the classroom.
Second and Third Year
Just as the first year lays the foundation upon which the remainder of your legal education will build, the second year and third year at Washington and Lee require students to engage in an even more advanced and challenging course of legal study and identify and pursue their own interests in particular areas of the law.
Experiential Education at W&L Law
W&L Law has long been a leader in experiential education, and our innovative, practice-based curriculum is as comprehensive and flexible as ever. During the second year and third year, you will take your first steps into actual practice and begin to develop the habits and mindset of successful lawyers.
Clinics and Externships
By participating in W&L's clinics and externships, third-year students help to meet the need for legal assistance in the region and, at the same time, develop client contact and advocacy skills.
Law Journals and Centers
The Law School's three law journals and three law centers help foster a vibrant community of academic inquiry at W&L Law.