LLM in
Master of Law
Yunnan University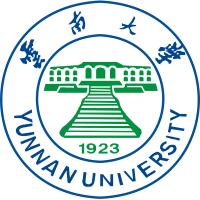 Scholarships
Explore scholarship opportunities to help fund your studies
Introduction
Founded in 1933, the Law Department of Yunnan University has been one of the earliest juristic schools in the southwestern area of China. In 1952, the department was moved to Chongqing on the basis of the national faculty adjustment, together with other law schools to form the Southwest College of Political Science and Law. In 1980, the Law Department of Yunnan University was rebuilt and began to enroll new students in the following year. In 1999, the law and economic law departments of the former Yunnan Junior College of Politics and Law merged into the new School of Law of Yunnan University, being the most crucial juristic education and research center in Yunnan province.
Goals
At a new era of the 21st century, the School of Law of Yunnan University has committed to improving talent cultivation, discipline construction, scientific research and community service, and meanwhile also contributes to the development of legal system construction.
Majors
The school now has four departments including a department of theoretical and ethnic law, department of criminal and anti-drug law, department of economic and intellectual property law, and department of international and Southeast Asia law, 10 teaching and research offices, 10 research institutes and the editorial department of Yunnan University Journal (Law Edition).
The school has arranged two undergraduate majors, a science of law and anti-drug law, and has been accredited for the first-level master of law with 10 professional majors. It also provides juris master education for law and non-law majors and undertakes the cultivation of doctoral candidates in ethnic and international law majors at Yunnan University.
Faculty
The school now has 95 administrative and teaching staff, including 14 professors, 35 associate professors, and 26 lecturers, among them 80 percent have a master degree or above.
Research
The school has published over 200 books and more than 2,000 academic papers. It has accomplished nearly 30 national-level and over 100 provincial-level research projects, winning lots of teaching and research awards. A number of teachers have received titles from provincial social science experts.
Internationalization
In recent years, the school has actively engaged in international intercollegiate exchanges and cooperation and has conducted in-depth academic communication with University of Louisville, University of Aberdeen, University of Oslo, Leiden University, etc. Besides, it has carried out exchanges and training programs for postgraduates with Saarland University.
Scholarship
Apart from the scholarship of Yunnan University, the School of Law offers fellowship and financial grants to students including the Rongding education fund, Pan-Chen scholarship, and Baqian lawyer scholarship. Each year, hundreds of collegiate students can receive the rewards and subsidies.
Contact information
Address: Law Building, Chenggong Campus, Yunnan University, College Town of Chenggong District, Kunming, Yunnan province
E-mail: [email protected]
Tel: +86-871-65033171(faculty office), 65036550(teaching administration office), 65033627(graduate office)