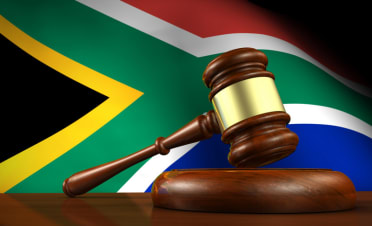 Since 2014, international students who want to study English in South Africa have faced difficulty in obtaining study visas because of the May 2014 Amendment to the Immigration Act.  Education South Africa (EduSA), the nation's governing body of twenty-four English language schools, is suing the South African government to change the May 2014 amendments to include language schools in the list of "learning institutions" for which international students can apply for visas.  
The 2014 Amendment stipulates that student visas can be issued only to "learning institutions," which includes colleges, universities, and primary and secondary schools, but excludes language schools.  EduSA has been fighting the Amendment since its inception with no resolution.  As a result, international applicants to South African schools who want to study English have been denied entrance.  This has had a disastrous effect on enrollment numbers for language schools in the country.
Until the 2014 Amendment, language schools in the country experienced tremendous success and growth.  Major providers of English language education, like Inlingua Cape Town and English Language School (ELS) were preparing for record numbers of applicants for the 2014 and 2015 academic years.  Because of the Amendment they were forced to close.  According to EduSA Vice-Chair Torrique Borges because of declining enrollments, other schools may soon have to follow.  He said that most others "have had to reduce both their teaching as well as administrative staff numbers due to declining student enrollments because of the prevailing visa situation."
The Hope
EduSA hopes that the case will change the amendment so that EduSA language schools will earn "learning institution" status, thereby allowing international students more opportunity to study.  Not only are language schools a tremendous asset to the higher education landscape in South Africa, they add significant economic growth to the sector.  Borges added that EduSA is hoping for a court date in October so that language schools can experience some relief—and prosperity—by the end of the year.  
Learn more about studying in South Africa.