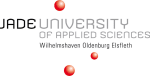 Jade University of Applied Sciences
Core values of Jade University of Applied Sciences
The Core values of Jade University of Applied Sciences commits the university to social responsibility and define the framework for planning its development and objectives. The Core values describe the culture we want to embody at Jade University of Applied Sciences.
Innovative
At Jade University of Applied Sciences, we support an innovative culture which actively supports creativity and systematically develops the capacity to implement new ideas. This is how we create the freedom necessary for scientific inquisitiveness and fresh thinking. Jade University of Applied Sciences brings innovation to the region through teaching and research centered on the real world and by training highly qualified graduates.
Competent
Jade University of Applied Sciences is a hotbed of new ideas and interdisciplinary thinking. We make our knowledge and competencies available to society. We develop problem-solving skills that take account of the future requirements of the employment market and science. In our academic education and daily work, we combine professional and social competence.
Cooperative
Together, we create a constructive teaching and learning atmosphere. Open cooperation forms the basis of a successful working and research culture at Jade University of Applied Sciences. We maintain close links in the region and beyond. That means we are in a constant exchange with other academic institutions as well as working together on a practical level with our partners. As a university that's open to the wider world, we value international and intercultural cooperation programs.
Diverse
We appreciate diversity as an enrichment to our lives and work together. It also enhances the academic impact of our university. Jade University of Applied Sciences is a place where we jointly develop goals for courses, teaching and research, and where we pursue these goals with dedication. Jade University of Applied Sciences gives enthusiastic talents access to a broad spectrum of education.
Open to others
We approach other people with openness and respect and take account of their different experiences and situations. We always take people's individual concerns seriously. Open communication provides orientation. For us, it is an essential component of our transparent and fair attitude at Jade University of Applied Sciences.
Profile of Jade University of Applied Sciences
Human values, future orientation, good research conditions, and teaching quality are the cornerstones of Jade University with its three locations in the north-west of Germany.
Origin of the name
At its foundation in 2009, the new university needed a vibrant name. The perfect name wasn't difficult to find, because the river Jade links the three campuses of Wilhelmshaven, Oldenburg, and Elsfleth. The Jade is a river in Lower Saxony some 22 km long with its source near Oldenburg. It meanders through Oldenburg District in the Weser Marsh region and finally reaches the sea in Jade Bay to the south of Wilhelmshaven.
Better for you
There are many good reasons to consider university.
Jade University of Applied Sciences sets the bar high for itself and is committed to continuous improvement.
With its optimal conditions - small groups, practical orientation, and personal support - Jade University of Applied Sciences is a great choice for you.
Fun fact
Once a year in November, some 30 professors from Jade University of Applied Sciences and Oldenburg University take over the turntables in popular Oldenburg clubs. The Night of the Profs is great fun and draws more than 2,000 students who get to know their profs from a completely different angle. The professors in Wilhelmshaven also regularly lay down the beats for their students.
Competence convinces
At Jade University of Applied Sciences, what makes teaching and research stand out are innovative approaches, cooperation that gets you ahead and a supportive environment. In all areas, the university applies its Principles of expertise and variety. Its focus on practice, close contacts with business and graduation within a reasonable timescale have placed it highly in ranking tables for years.
Its 50 or so Courses in Architecture, Civil Engineering, Geoinformation, Health Technology, Engineering, Business, Maritime Studies, Logistics or Management/IT/Technology, Computer Science in Construction, Speech Therapy, Midwifery Science offer something for a wide variety of interests and ambitions.
A close-knit community
At Jade University of Applied Sciences, nobody studies on their own. In an almost family-like atmosphere, students find friends easily and can draw on lots of support programs that help them throughout their studies. The professors are always available for a chat with students. Our teaching staff all come from a practical background and maintain contacts with business. As a student, you continually benefit from this.
Jade University of Applied Sciences is a family-friendly university that makes sure all its staff and students can teach, learn and work while maintaining a good work-life balance. That includes flexible working hours as well as childcare facilities.
What's more, we are committed to equal opportunities and social values, and support in particular first-generation students so they can climb up the social ladder.
Knowledge drives progress
Young academic talents contribute a great deal of the research work at Jade University of Applied Sciences. Right now, more than fifty Ph.D. students are conducting research in our specialist departments and institutes. "By providing good contracts and scholarship programs, we offer our young academics security for their career plans," says University President Dr. Manfred Weisensee. And of course, apart from our students, some 200 professors contribute an impressive scientific potential.
Quality makes the grade
Jade University of Applied Sciences is a young university, yet it draws on a long educational tradition. Why? Because our university was founded in 2009 by merging two technical colleges. So you'll find the very latest teaching concepts here as well as experience and solid expertise stretching back to educational institutions from 1832.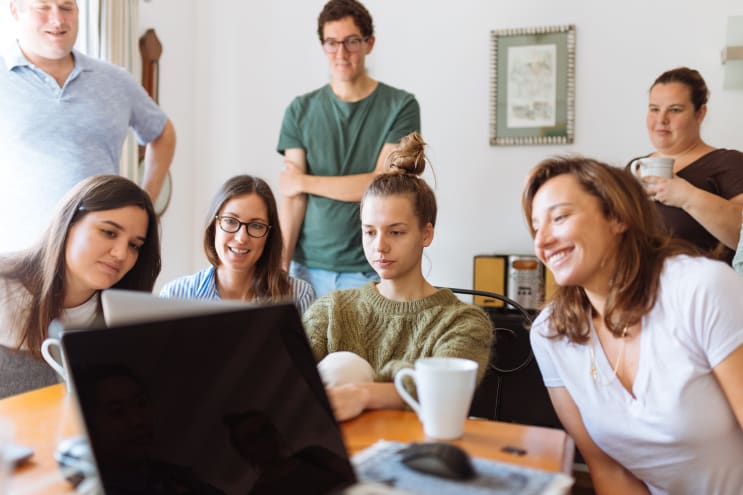 Facts and Figures
Founding year: 2009
Total number of students: 7,600
Wilhelmshaven: 4,800
Oldenburg: 2,100
Elsfleth: 700
Courses: 37 Bachelor and 13 Master courses
Number of staff: approximately 650
of which more than 200 professors
90 partner universities abroad
Locations
Jade University of Applied Sciences has three Campuses in the north-west of Germany.
Wilhelmshaven
Oldenburg
Elsfleth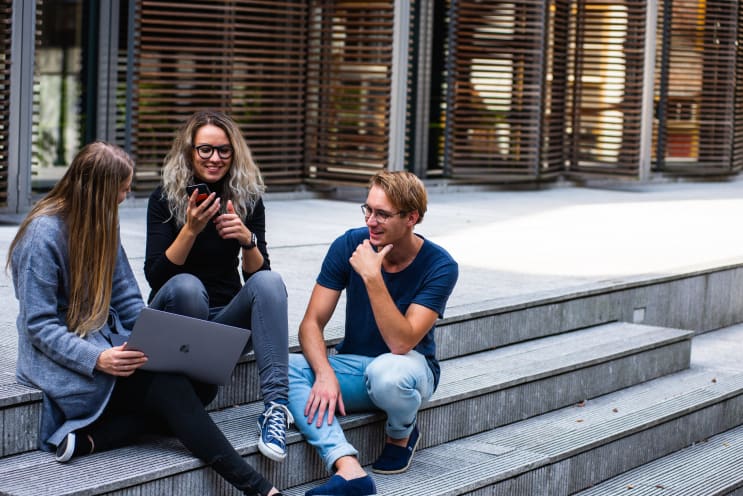 Locations
Wilhelmshaven
Address
Friedrich-Paffrath-Straße 101
26389
Wilhelmshaven
,
Lower Saxony
,
Germany
Oldenburg
Address
Ofener Straße 16/19
26121
Oldenburg
,
Lower Saxony
,
Germany
Elsfleth
Address
Weserstr. 52
26931
Elsfleth
,
Lower Saxony
,
Germany
Programs
This school also offers: