The Athens Campus of Webster University
Your Global Learning Experience begins here!!!
Webster Athens is dedicated to fostering a campus culture that embraces and celebrates diversity and inclusion and promotes international understanding and appreciation. Preparing our students for effective, responsible, and dynamic involvement in the modern societies in which they live and serve, and for excellence and leadership in their personal and professional lives. Our campus is located in Athens, Greece - in the historic district of Plaka.
Quality Education
Our goal is the achievement of your educational aspirations. Receiving a unique educational experience at Webster Athens can be accomplished with our help by calling the Admissions Office at +30 211-990-5309 and +30 211-990-5329.
Learn by doing
Whether your interest is business or communication, you will be an active learner at Webster Athens. If the classroom does not give you enough "hands-on" experience, our location in the capital of Greece will provide plenty of internship opportunities.
On a first-name basis
With a low student-to-faculty ratio and average class size, Webster Athens makes your education personal. Faculty get to know students on a first-name basis and are readily available to help students when needed.
Webster Athens is dedicated to excellence in teaching, incorporating an international perspective throughout the curriculum. Every step of the way, you will receive the attention and support you need to thrive.
We offer American Bachelor's and Master's degrees in a flexible structure which promotes academic depth and encourages you to explore diverse interests. At Webster Athens, you will have opportunities to build skills and competencies through study trips, conferences, and internships. On our campus, you will study in a culturally diverse environment—that will create a life-long international network.
Webster University, founded in St. Louis, Missouri in 1915 is a non-profit U.S.-based university that is accredited by The Higher Learning Commission. Webster University's educational environment blends the conveniences of a small university with the opportunities of a large one. Everything is in place on our campus to provide you with a hands-on approach to education that is linked to the professional world you will soon enter.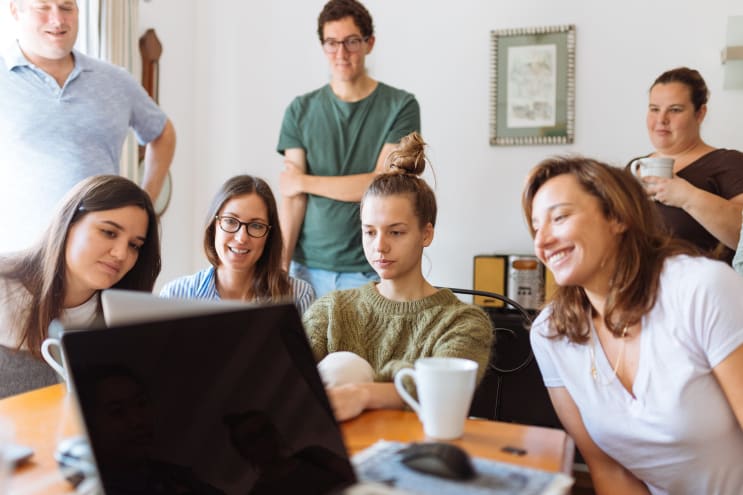 A Fully Accredited Campus of an American University
Webster Athens is a fully owned accredited campus of Webster University which is based in St. Louis, Missouri in the US. Webster University is the only Tier 1, private, non-profit university with campus locations around the world.
In 100 years, Webster University has grown to become a leading light in higher education, ranked by USA News & World Report as one of the tops among universities across the US for its international campus program.
Webster Athens offers students degree courses in the Arts and Sciences while fostering a campus culture that embraces and celebrates diversity and inclusion. At Webster Athens, we prepare our students for effective, responsible, and articulate membership in modern societies as well as excellence and leadership in their personal and professional lives.
Webster Athens prides itself on:
Academic Excellence
Our faculty, staff, and teaching methods, curriculum development, and enriching learning experiences create a culture of global academic excellence. At Webster Athens, we combine theory and practice, provide for small class sizes, and educate students to be lifelong independent learners.
We offer a wide range of Bachelor and Master Degree programs, integrating learning and research with an esteemed student-focused faculty.
Global Perspective
At Webster Athens, our students come together in a community of learners engaged by an international faculty. Students studying at Webster Athens, benefit from a worldwide network of campuses that allows for exciting study-abroad opportunities while offering a unified academic experience, firmly grounded in Webster's educational philosophy. Our programs are flexible, and our reach is global; both our students and faculty are from around the world creating a diverse learning environment.
Personalized Approach
At Webster Athens, we create a welcoming environment by ensuring students are surrounded by a supportive and collegial community, which can provide individual attention on topics relating to academic and extra-curricular life. Webster staff and faculty work together to enable all students to fulfill their academic potential. Our study programs are focused on academic excellence through innovative learning environments. Classes are small and highly interactive, with a strong emphasis on collaboration and encouraging self-expression to shape individual talents.
Mission
Webster University, a worldwide institution, ensures high-quality learning experiences that transform students for global citizenship and individual excellence.
Vision
Our vision is to be a premier U.S-based international university setting a distinct standard for global education. This vision is built on a foundation of excellence in teaching and enhanced by an international perspective that fosters dialogue, respect, and understanding across boundaries and between peoples. The educational endeavors in support of this vision are meeting the needs and enriching a global mix of learners within an ever-increasing network of students desiring a U.S. education in multiple parts of the world. The institution is committed to offering these students a distinct personal experience and building the resources required to achieve this vision. The actions of the institution are shaped by our core values.
Core Values
Students
By sustaining a personalized approach to education through small classes, close relationships with faculty and staff, and attention to student life.
Learning
By developing educational programs that join theory and practice, provide an international perspective, encourage creativity and scholarship, and foster a lifelong desire to learn and actively serve communities and the world.
Diversity and Inclusion
By creating an environment accessible to individuals of diverse cultures, ages, and socioeconomic backgrounds and instilling in students a respect for diversity and an understanding of their own and others' values.
Global Citizenship
By educating a diverse population locally, nationally, and internationally, acting responsibly toward the environment to foster a sustainable future, and strengthening the communities we serve.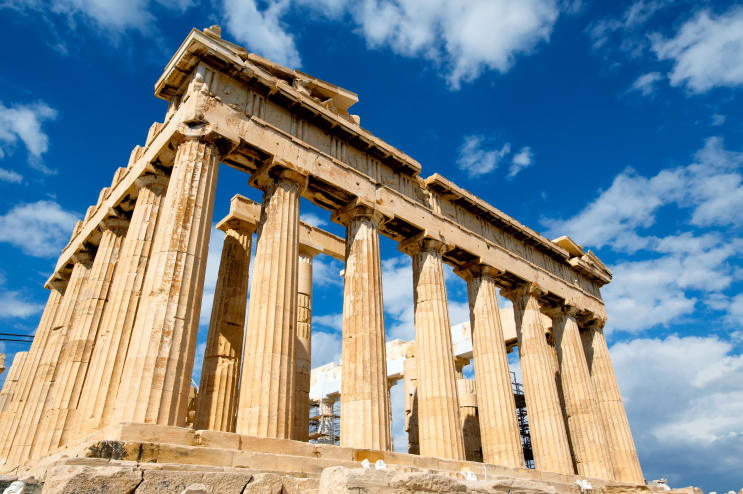 An American Institution
In the "Cradle of Civilization and Democracy"
Webster University is a worldwide institution which ensures high-quality learning experiences that transform students for global citizenship and individual excellence. Founded in 1915, Webster University is a non-profit comprehensive, co-educational University located in St. Louis, Missouri, USA. To facilitate the ever-growing global community, Webster University offers Bachelor and Master degree programs at its fully owned and controlled [academically and financially] accredited Campus in Athens, Hellas [Webster Athens], thereby increasing students' exposure to cultural diversity through an action-oriented global network of faculty, staff, student and alumni who forge powerful bonds with each other and with their communities around the globe. Webster University is recognized regionally and internationally for its high quality of student engagement in learning, leadership, and service. Outstanding professors of equal status and qualifications, at all Webster campuses, teach in small size classes allowing individual attention.
When you visit Webster Athens one word comes to mind VALUE. It is a value that can be measured in the amount of time, attention, and opportunity you receive here. Webster Athens is able to offer each student a highly personalized education. Our reputation for academic excellence arises from a challenging curriculum and a professional relationship that gives students the attention that we believe they deserve.
You should expect academic superiority at Webster Athens. But we do not merely set a demanding standard and then challenge you to achieve it on your own. Our faculty works with you, helps you succeed, gives you their time, and the tools you need to excel. Our faculty is committed to helping students learn both in and out of the classroom. Our strong academic reputation is reflected in the number of students we attract from all over the world.
If you are looking for a university that has more time for you, that will challenge you academically and provide you with opportunities to expand your horizons, if you are looking for partnership in learning then look to Webster Athens. You too, can seize the opportunity to build your own foundation for a productive and rewarding future. The academic program and activities, faculty, and students, surroundings, and support you will find at Webster Athens, all add up to an environment where you will be challenged to move ahead.
Locations
Athens
Address
9 Ipitou Street
10557
Athens
,
Central Athens
,
Greece
Programs
This school also offers: