Mission
The New York Academy of Art is a graduate school that combines intensive technical training in the fine arts with active critical discourse. We believe that rigorously trained artists are best able to realize their artistic vision. Academy students are taught traditional methods and techniques and encouraged to use these skills to make vital contemporary art. The Academy serves as a creative and intellectual center for all artists dedicated to highly skilled, conceptually aware figurative and representational art.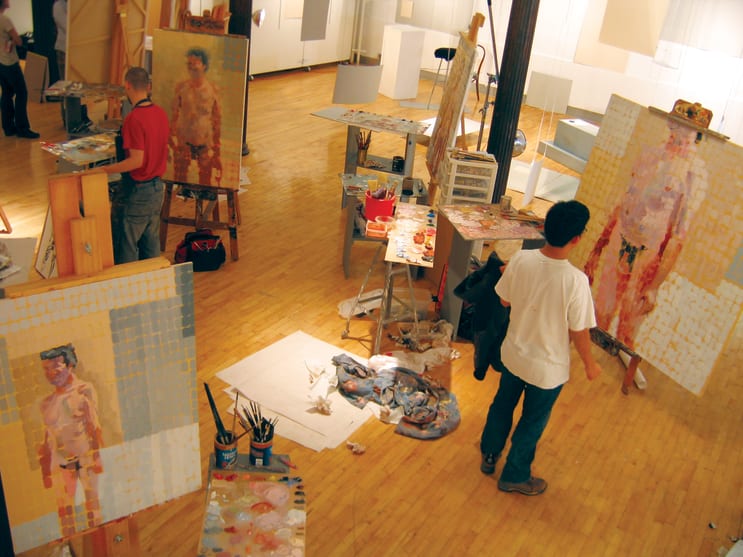 History
The New York Academy of Art was founded in 1982 by artists, scholars, and patrons of the arts, including Andy Warhol, to foster a resurgence in the training of figurative and representational art. The Academy has since developed into a 501 (c)(3) non-profit cultural institution housing the nation's first graduate school of figurative art, a continuing education program, the region's most in-depth figurative art library, an extensive exhibition and lecture series, and iconic New York City events such as Take Home a Nude and Tribeca Ball.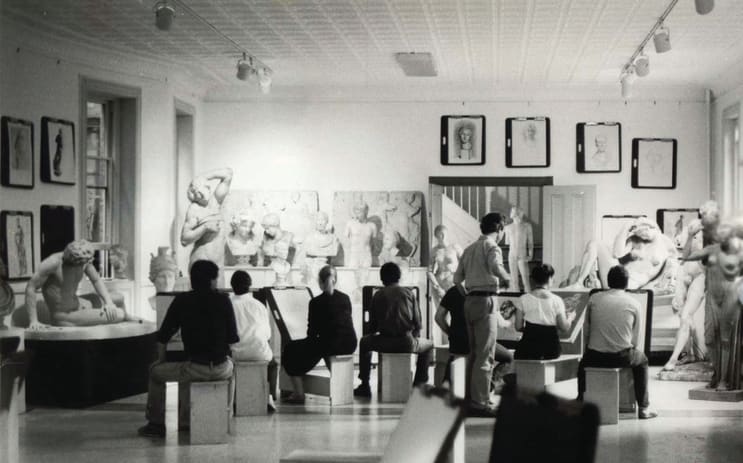 Accreditation
The New York Academy of Art is accredited by the Middle States Commission on Higher Education (MSCHE). The Commission on Higher Education is an institutional accrediting agency recognized by the U.S. Secretary of Education and the Council for Higher Education Accreditation. MSCHE 3624 Market Street, Philadelphia, PA 19104, (p) 267-284-5000.

The New York Academy of Art is an accredited Associate member of the National Association of Schools of Art and Design (NASAD) effective as of April 2013. NASAD is a specialized accrediting agency for schools of art and design and is recognized by the U.S. Department of Education. NASAD 11250 Roger Bacon Drive, Suite 21, Reston, Virginia, 20190, p: 703.437.0700.
Charter

The New York Academy of Art was granted an Absolute Charter on June 24, 1994, by the Board of Regents of The University of the State of New York, for and on behalf of the State Education Department, and executed under the seal of said University and recorded as Number 21,661. The Academy was accredited by Regents from 1992-2018. NYSED Office of Higher Education, 89 Washington Ave., Albany, NY 12234, p: 518.474.2593.
The purposes for which such corporation is to be formed are:
To conduct studio art education programs (painting, drawing, and sculpture) leading to the Master of Fine Arts degree, which offer college graduates intensive advanced education in the classical tradition of figurative art, and to assure that such academically trained artists will continue to be available in sufficient numbers to our schools and the society at large.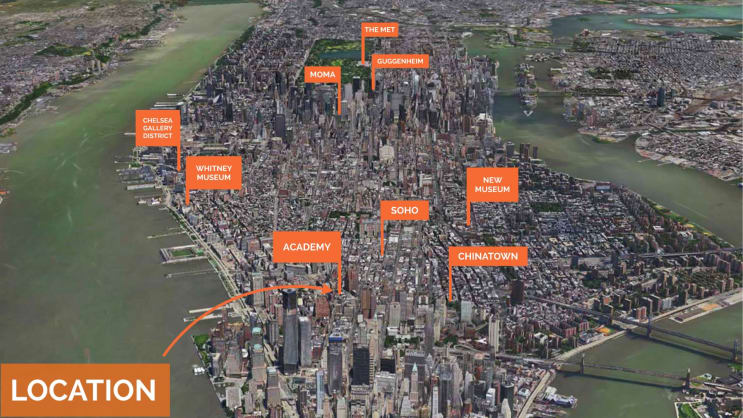 Locations
New York
Address
111 Franklin Street
10013
New York
,
New York
,
USA
Programs
This school also offers: