Read more on the school's website
Forging a Brighter Future, Together
One is an important number at Texas State. There are thousands of us, but we're united by one shared purpose: to make a positive impact in our world. More than 38,000 undergraduate and graduate students choose from more than 200 bachelor's, master's and doctoral degree programs — from biology to music to business to geography and more. And each student finds the personalized support and opportunities they need to succeed beyond the classroom. One is never a lonely number at Texas State because each one of us has thousands of Bobcats guiding and inspiring us on the way.
Mission, Values, and Goals
Our Mission
Texas State University is a doctoral-granting, student-centered institution dedicated to excellence and innovation in teaching, research, including creative expression, and service. The university strives to create new knowledge, to embrace a diversity of people and ideas, to foster cultural and economic development, and to prepare its graduates to participate fully and freely as citizens of Texas, the nation, and the world.
Our Shared Values
In pursuing our mission, we, the faculty, staff, and students of Texas State University, are guided by a shared collection of values:
Teaching and learning based on research, student involvement, and the free exchange of ideas in a supportive environment;
Research and creative activities that encompass the full range of academic disciplines—research with relevance, from the sciences to the arts, from the theoretical to the applied;
The cultivation of character, integrity, honesty, civility, compassion, fairness, respect, and ethical behavior in all members of our university community;
A diversity of people and ideas, a spirit of inclusiveness, a global perspective, and a sense of community as essential conditions for campus life;
A commitment to service and leadership for the public good;
Responsible stewardship of our resources and environment; and
Continued reflection and evaluation to ensure that our strengths as a community always benefit those we serve.
Approved by the President's Cabinet on October 3, 2016, and Revised on December 19, 2016 (Approved by the Board of Regents on February 16, 2017, and by the Texas Higher Education Coordinating Board on February 24, 2017.)
Our Goals
Promote the success of all students.
Offer high quality academic and education programming.
Achieve significant progress in research and creative activity as measured by national standards.
Provide the necessary services, resources, and infrastructure to support the university's strategic direction.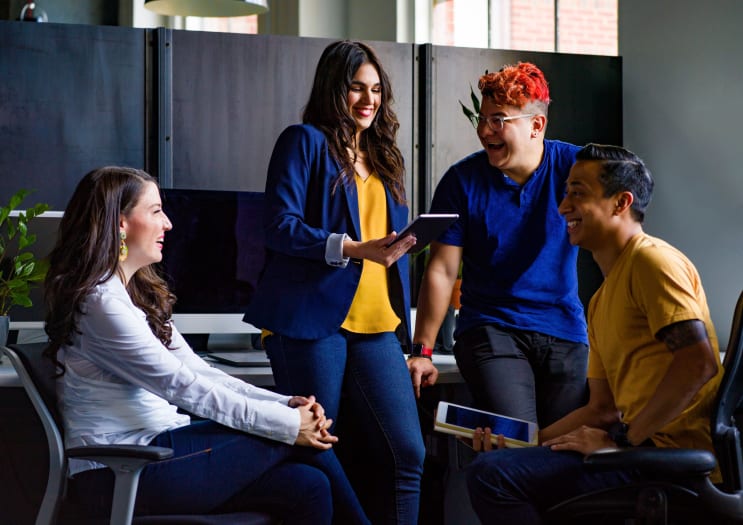 Jopwell / Pexels
Academics
At Texas State, we believe in connecting what you learn here to the world beyond college. With degree programs to prepare you for hundreds of exciting career paths, you will find one that fuels your ambition. And our dedicated faculty will help you gain the experience you need to apply classroom discoveries as you meet real-world challenges.
Research
If there is an idea that fires your imagination, Texas State has opportunities for you to make hands-on research a key part of your academic journey. Connect with faculty members who are making discoveries and pushing the boundaries in every discipline in engineering, healthcare, the arts and more.
History
Founded in 1899 to prepare the best teachers in the Lone Star State, we have a legacy of preparing students to make an impact in the world, including Lyndon B. Johnson, the only U.S. president to graduate from a college in Texas. Our name has changed a few times, but our commitment to lifelong learning has never wavered.
1918: Southwest Texas State Normal College
1923: Southwest Texas State Teachers College
1959: Southwest Texas State College
1969: Southwest Texas State University
2003: Texas State University-San Marcos
2013: Texas State University
Each name reflects our growth from a small teaching institution to a major, multipurpose university. Through our nine academic colleges, Texas State offers more than 200 undergraduate and post-graduate degrees to serve the needs of future generations of Texans.
Locations
San Marcos
Address
University Drive,601
78666
San Marcos
,
Texas
,
USA
Round Rock
Address
University Boulevard,1555
78665
Round Rock
,
Texas
,
USA
Accreditations
Programs
This school also offers: